The Price of the Average Electric Car Dropped Over $3,000 Last Month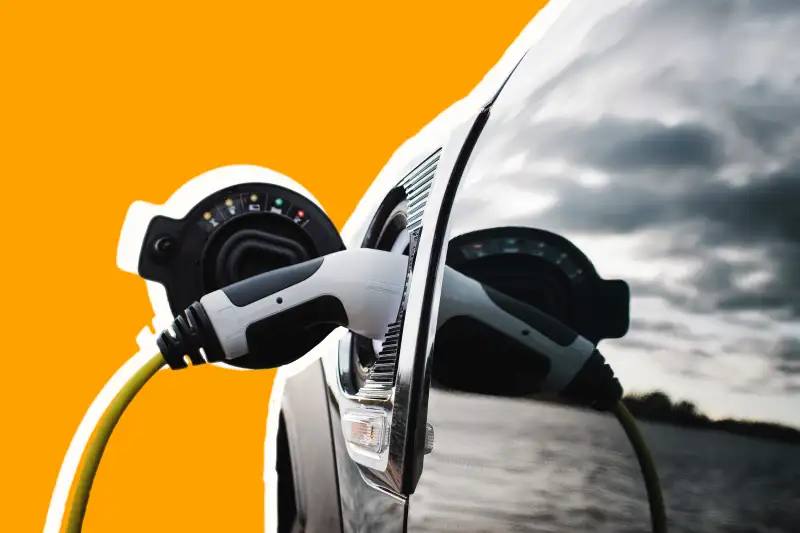 Tesla's steep price cuts last month helped drive down the average price of a new electric vehicle (EV) in the U.S. by more than $3,300.
The average price of an EV fell from $62,088 in December to $58,725 in January, a 5.4% decline, according to a new report from vehicle valuation company Kelley Blue Book.
New Teslas sold for $59,648 on average in January, down from $65,080 a month before, which is a drop of $5,432, or 8.4%. The lower sales prices are largely due to Tesla's Jan. 13 price cuts, which were intended to increase sales volumes and make more of their cars eligible for new EV tax credits of up to $7,500.
Since then, Tesla has tinkered with its prices several times. Right now, the Model 3 sedan starts at $42,990, down from $46,990 before the cuts, while the Model Y SUV starts at $54,990, down from $65,990.
The Tesla Model 3 and Model Y were the two most popular EVs last year. Another report showed that used versions of these Tesla models have also dropped significantly in price recently.
Why it matters
Tesla's price cuts had a significant impact on average EV prices because the manufacturer's vehicles represent about two-thirds of the EV market, according to Kelley Blue Book.
Customers are taking advantage of the fact that these cars just became much more affordable. "Lower prices likely helped Tesla deliver higher sales volumes," the report said, noting that sales were 30% higher last month than January 2022.
At the end of January, Ford followed Tesla and announced price cuts ranging from $600 to $5,900 for its electric Mustang Mach-E SUVs. And then last week, Lucid, a luxury EV manufacturer, announced it's offering $7,500 "credits" on some of its vehicles, which are too expensive to qualify for the government's tax credits.
Bottom line
Electric vehicles aren't the only cars that are getting cheaper. In January, the average price of a new vehicle declined from an all-time high in December, falling by $310 to $49,388. But the drop in average EV prices last month was far steeper than the drop in average price for any other type of car.
More from Money:
'Never Been a Better Time to Buy an Electric Car' Due to Price Wars and EV Tax Credits: Auto Expert
Prices for Used Teslas and Other EVs Are Dropping More Than Gas-Powered Cars