Meet the 'Most Successful' Bachelorette Contestant Ever, a Self-Described Emoji Consultant Who Helped Invent Venmo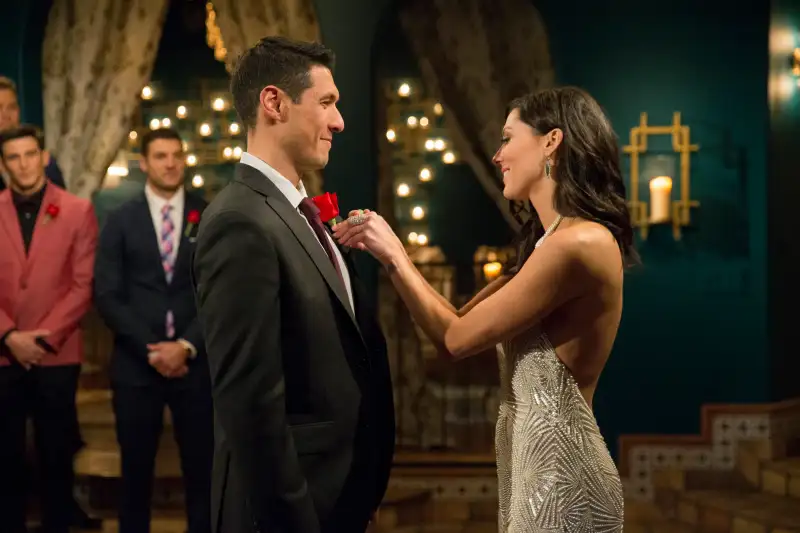 The Bachelorette is back Monday night, and so is John Graham, the contestant who sent fans into a social media frenzy last week after mentioning he made the money-sending app Venmo. In episode two, the software engineer isn't only continuing in his quest for Becca Kufrin's affections — he's also stoking a whole lot of speculation about his net worth.
The internet has been buzzing about Graham since May 17, when host Chris Harrison introduced the 28-year-old San Franciscan on a Facebook live segment. In between talking about male models and colognoisseurs, Harrison boasted that Graham was "arguably the most successful guy we've ever had on this show." He ended by saying "this guy's legit."
Harrison is known for his exaggerations, but in this case he may be telling the truth.
Although Graham didn't invent Venmo, as Refinery29 reported, he does appear to have spearheaded the development of the app itself. He was the fifth active Venmo hire. On his LinkedIn page, Graham lists himself as the company's "happiness engineer," working there from 2011 to 2016 on "iOS, backend, product." (He also calls himself an "emoji consultant," so there's that.)
How does that translate to salary? Well, according to the U.S. Bureau of Labor Statistics, the 2017 median pay for software developers was nearly $104,000 a year.
And because Venmo is so popular, Graham may have raked in even more cash. Braintree purchased the mobile payment service back in 2012 for $26.2 million, and PayPal bought Braintree in 2013 for $800 million. Moneyish reported that Venmo processed more than $17 billion worth of payments in 2016 alone.
These days, Graham is working as a product engineer for the Fin Exploration Company, a digital assistant service that involves artificial intelligence. But he may want to play up his Venmo connection in conversation with Kufrin: Earlier this year, after Bachelor Arie Luyendyk Jr. broke up with her on camera, fans used the app to send her $6,000 so she could drink away her boy problems. She later gave the donations to charity.
But is Graham the the wealthiest person to take part in the franchise? It's hard to say.
Former Bachelor Andrew Firestone is the great-grandson of Harvey Firestone, who founded the Firestone Tire and Rubber Company, and has a net worth of $50 million, according to Celebrity Net Worth. Prince Lorenzo Borghese, who was the Bachelor in 2006, is also worth $50 million, partly because he's a member of an Italian royal family. Ed Swiderski, who won The Bachelorette in 2009, used to work for Microsoft and has an estimated net worth of $10 million.
For comparison, Kufrin's day job is being a publicist, a gig the BLS says offers a median pay of $59,300 a year. However, being on TV is probably helping her bank account: Bachelor and Bachelorettes usually make six figures for their stints on the show. Contestants like Graham have to pay their own way.