Backlash Against Foreign Home Buyers Takes Off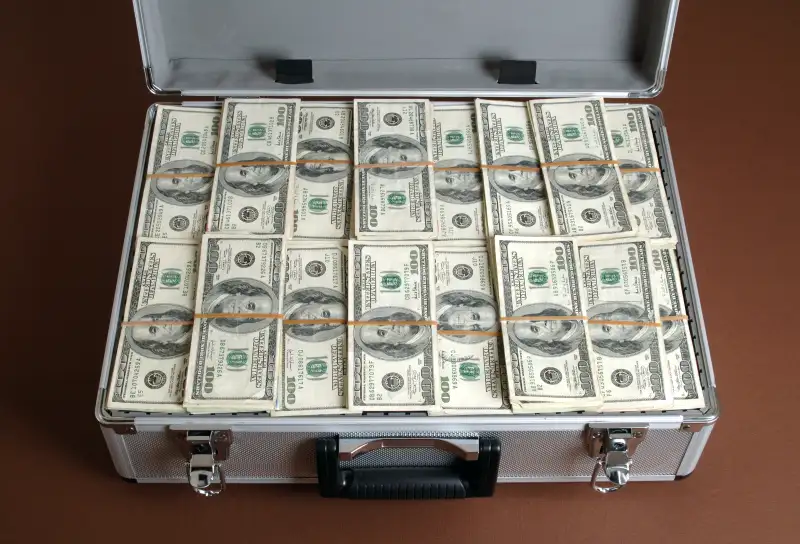 Updated: August 1, 2014 11:00am
Foreign interest in U.S. real estate continues to grow, according to a report released this month from the National Association of Realtors. International sales rose from $68.2 billion to $92.2 billion over the past year, thanks to favorable exchange rates, affordable home prices, and rising affluence abroad.
In the wake of the housing bust, foreigners helped revive many U.S housing markets by scooping up properties when Americans were running scared. Despite the rise in prices since then, the attraction doesn't seem to have soured. Experts estimate at least one-third of newly developed apartments in Manhattan go to international buyers. Other metropolitan areas including Los Angeles and Miami are also seeing demand, as well as even second-tier cities in places like Arizona and Texas.
Investors have been flocking from all over the map: China, Russia, The UAE, Switzerland. The industry catering to these faraway landlords—in charge of everything from managing payments to choosing lighting fixtures—has ballooned, since many of the apartments are rented out or sit empty.
Sales of ultra-high-end pads have received much of the media attention. Publications ranging from CBS News to Vanity Fair paid attention when two years ago a family member of Russian fertilizer oligarch Dmitry Rybolovlev purchased the most expensive condo in Manhattan, for $88 million. But you'd be wrong to think it's only billionaires that want a place on American soil. Buyers regularly hunt for homes and apartments at more mainstream prices (although, to be fair, the median price of a condo in Manhattan runs nearly $1.4 million). The National Association of Realtors reports that more than one-quarter of agents have worked with international clients. Chinese buyers spend $425,000 on average on U.S. homes, with about two-thirds of the deals being all-cash.
The Backlash
No surprise, the out-of-towners have earned a bad rap from many locals, who are losing bidding wars to the cash offers and feeling squeezed by the inflated prices. The outrage had grown strong enough in New York that in February writer Diane Francis, a Canadian who owns a place on Manhattan's 57th Street, penned an opinion piece in the New York Post proclaiming that foreign real estate buyers in New York are not the enemy. She pointed out that she and her husband pay at least $25,000 a year in property and sales taxes but don't cost the state's schools, hospitals, or jails a dime.
Last month New York magazine fueled the rage with its cover story, "New York Real Estate Is the New Swiss Bank Account," suggesting that wealthy foreigners are using property to hide—and sometimes launder—their rubles and yuan. Another story a few days later from the Nation, both part of a joint project that included the International Consortium of Investigative Journalists and the Organized Crime and Corruption Reporting Project, piled on. A few tidbits from New York magazine:
As New York magazine noted, it's often anonymous LLCs and bank accounts behind the purchases:
Sometimes not even building managers or the best neighborhood snoops know who the mysterious owners are, or where the money came from.
While not all of the foreign money coming in is laundered, some of it is, and public officials so far haven't taken up the issue. From the Nation:
Will enough outrage boil up that politicians feel obliged to make buying less attractive for foreigners? The capital-gains tax rules were recently modified in London, dimming future returns for foreign investors (and likely sending more buyers to this side of the Atlantic). Yet Adam Davidson, writing in the New York Times Magazine, points out one upside:
The trend may slow on its own, particularly at the ultra high end. Developers looking to cash in on the world's wealthy may oversaturate the market. There is, after all, a fixed number of people worldwide who want—and can afford—to plunk down upwards of $20 million for a pied-a-terre. The New York Daily News recently pointed out that sales in at least one building on Manhattan's West 57th Street, so-called Billionaires' Row, have slowed.
Then last week, the conversation about luxury real estate shifted from shady foreign buyers to an issue much closer to home for most of us: the question of whether non-ultra-rich residents of a new luxury development on Manhattan's Upper West Side will have to enter through a separate door.
Correction: A representative of Dmitry Rybolovlev stated in an e-mail to Money that the Manhattan apartment was purchased by Rybolovlev's daughter, not by Rybolovlev, as the article originally indicated.