Big Banks Are Attacking Personal Finance Apps Like Mint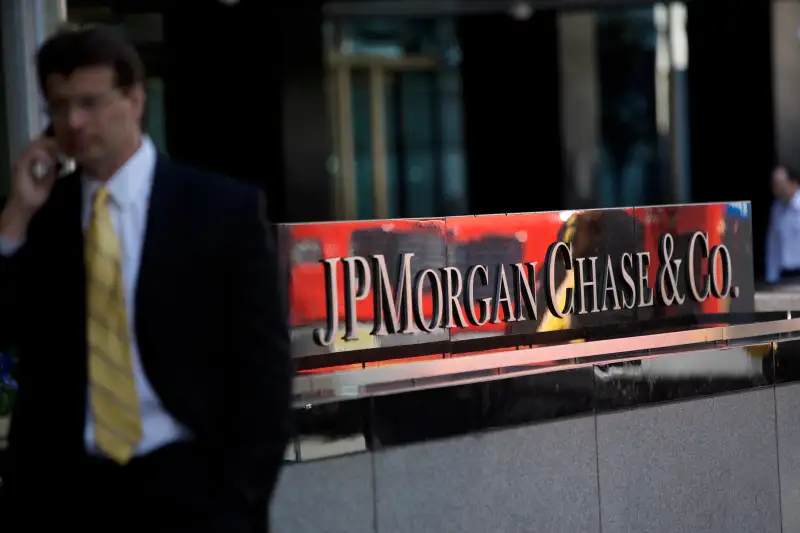 Victor J. Blue—Bloomberg via Getty Images
Personal finance services like Intuit's Mint provide a convenient heads-up display to track and manage your spending, credit card usage, bank accounts, and budget. These services, which many people call aggregators, can make sense of the chaos, offering a way to zoom in on your entire financial situation.
Big banks like J.P. Morgan and Wells Fargo aren't fans of the likes of Mint, which is effectively a competitor to the banks because their services often overlap. In fact, some big banks have their own aggregating partners that compete directly with Mint. Recently, both banks have briefly cut off non-partner aggregators for a few days by keeping their data off limits, according to the Wall Street Journal
The public rationale behind the banks' move isn't overtly about the competition, but instead focuses on security concerns about hacking as well as the overloading of bank servers with tons of data requests.
For these aggregators to function, they need to be able to access bank information. And this is how the banks could throw a wrench into Mint's operation. Last month, Wells Fargo recently added two-factor authentication—a welcomed security measure for sure to people concerned about hackers and digital security—but it made the automatic flow of information to Mint stop. Meanwhile, J.P. Morgan just shut off Mint's access because data traffic was just too high, a source told the Journal.
It's hard to say whether this sharing of information actually presents a valid security risk, but the Journal reports that The Clearing House, a bank trade group, is looking into it. Regardless, many consumers will not want to get rid of these services that provide them with a panoramic snapshot of their money.