Automation Could Kill 30% of Bank Jobs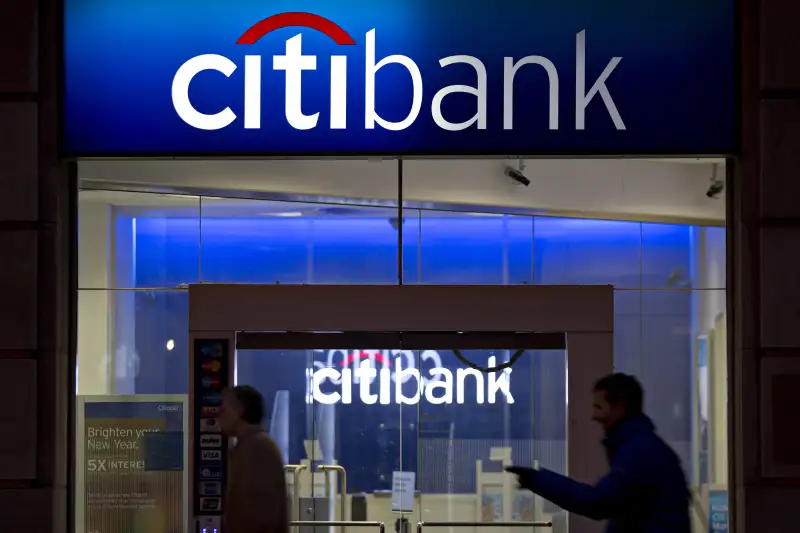 Andrew Harrer—Bloomberg/Getty Images
Automation has many industries concerned these days—most recently front-of-house restaurant staff—and the list is growing. Now, according to a new report from Citibank analysts, there's a target painted on a new group's back: bank workers.
The Citibank report calls the tipping point when people hand the reins to machines "Banking's Uber Moment"—despite the fact that Uber does not employ self-driving cars—because the disruption would be so great it would change the entire industry. The change could cut around 30% of its jobs by 2025.
The slashed areas would include bank branches and the employees who work in them, because apps would become the preferred customer service methods. For deposits and account maintenance, customers could eschew the trip to the bank, its lines, and its traditionally limited schedule that makes it difficult for a full-time worker to hit a branch.
Numbers aren't at their peaks for bank employment either; current employment is already about 13% less than they were before the financial crisis.
Compared to Europe, and especially Nordic countries, the U.S. is lagging considerably behind when it comes to staff reduction. The Nordic countries are down to just half the banking staff they had in 2004.
There may not be a total reduction of staff, says the report, pointing to the fact that they could keep the excess workforce in an advisory capacity. Although this would be an uncharacteristic move for a bank—to eschew the profits of slimming down the company's expenses—big changes across the industry, and especially with how investing advice is given, could make anything possible.