Guess Which Presidential Candidate Is Actually Paying Interns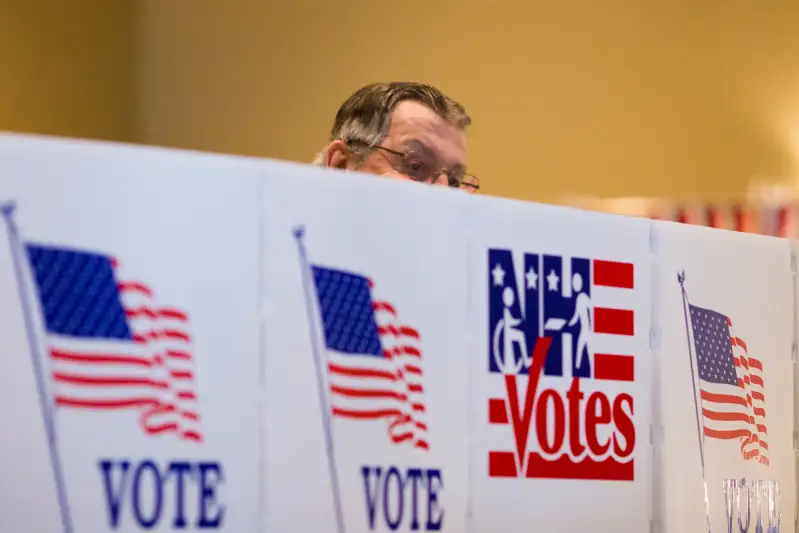 Cassi, Alexandra—Washington Post/Getty Images
Presidential campaigns rely on free labor. Community organization, volunteers, canvassers, and more. But they do have a staff, and much of that staff are interns, often taking a semester off for the cause.
According to a Washington Post op-ed, almost no interns are being paid in the 2016 presidential campaigns. Unlike the volunteers, who work only when they can and don't expect to be compensated, the interns execute endless tasks on an exacting schedule that they do not set themselves. In return, they generally get college credit or "experience" in exchange for their effort.
An unpaid intern is basically a prestige position, something only members of families with significant financial support find doable. And as Fordham University political science professor Christina Greer and political strategist Alexis Grenell wrote in the piece for the Post, this situation effectively means white interns have most of these opportunities because the median white family has over 10 times the wealth of the equivalent family of color.
Read Next: Lil' Bernie Dolls Are Selling Way Faster Than the Creator Can Make Them
Calling unpaid internships a luxury of the upper classes is nothing new, but throwing that idea against the background of campaigns bemoaning rising inequality is incongruous. There's an argument to be made that the candidates are not walking the talk or putting their money where their mouthes are.
Except one campaign.
Greer and Grenell—using a paid intern, they carefully point out—reached out to all the campaigns and inquired about the employment and payment of interns. Only Bernie Sanders' campaign said that it paid interns, to the tune of $10.10 per hour.
Though this is not the $15 dollar minimum wage Sanders wants, it stands out starkly to the other candidates intern pay of ... $0. Ten bucks an hour is, as any math-lover will tell you, infinity times more than the others.
The others do not look good at all on this front. According to the investigation reported in the Post, the Carson campaign says that interns are "paid" simply if they are fed while working and have travel expenses covered. The Clinton campaign tweeted an application for an unpaid intern and was deploring college debt a few days later. Jeb Bush, who has spent biblical proportions of money and decried inequality, is "paying" interns only in "experience."
It is possible one other candidate--Donald Trump--pays its, though it's very unclear. There are reportedly no advertised internships, and the Trump campaign did not respond to a request from the Post's writers as to whether interns are paid or not. The Trump campaign has not answered our requests either.