The Week's Best Deals: Free Shipping at Macy's, 50% Off Starbucks Coffee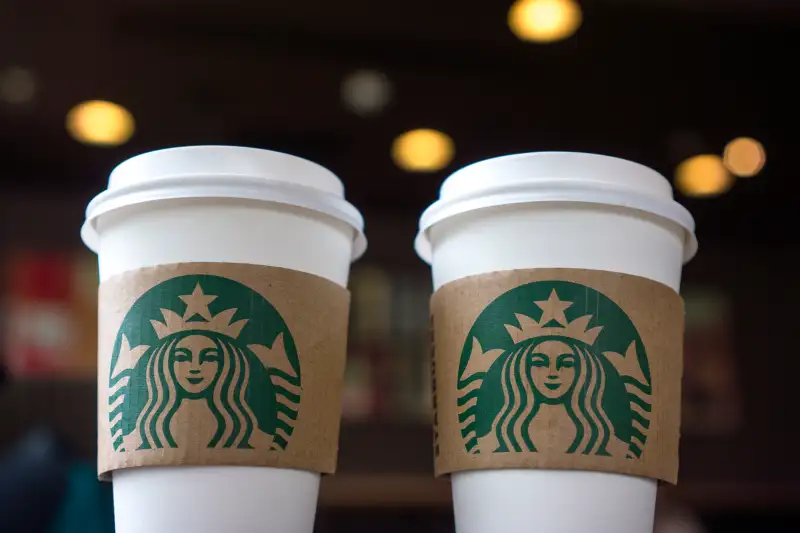 Zhang Peng—LightRocket via Getty Images
Need a midweek pick-me-up? Treat yourself without the guilt with a jolt of caffeine for 50% off while you run errands at Target, or get any number of necessities online at Macy's while skipping the shipping fees. These and more are in this week's best bargains.
Free Shipping Sitewide at Macy's
Free shipping is always great, but free shipping with no minimum purchase required is even better. Macy's offers no-minimum free shipping sitewide right now via coupon code "FREESHIP." Plus, get up to 70% off as part of its Designer Pop-Up Sale. (Eligible items are marked.) That's only the second time we've ever seen sitewide free shipping from Macy's. Choose from brands such as Calvin Klein, Coach, Dooney & Bourke, Lauren Ralph Lauren, and Michael Kors. Deal ends October 7 at 6 am ET.
Holding off your apparel purchases until Black Friday? Check out our predictions for Black Friday clothing deals, as well as our complete Black Friday predictions.
Starbucks Coffee 50% Off at Target Cafes
Who doesn't love a deal on their favorite cup of joe? And you can grab it during your Target run to boot. Participating Target Starbucks Café locations will take 50% off Starbucks Brewed Coffee prices via this Cartwheel coupon. (It can be printed via the directions below or redeemed via the Cartwheel mobile app. Don't have a Cartweel account? It's free to sign up.) That's the best discount we've seen from Target Starbucks Cafes. Some exclusions apply. Deal ends October 31.
Huge Discounts on Computers at Amazon
The best time to buy a new computer or laptop is just around the corner, but if you absolutely need a new set right now (or some great accessories and peripherals), there are plenty of deals to be had. Amazon discounts a wide range of laptops, desktops, components, monitors, and accessories during its Computers & Accessories Overstock Event, with prices starting from $7.99. Plus, Prime members bag free shipping. (Non-members can spend $35 or more to qualify for free shipping; otherwise, shipping starts around $5.) Save on brands including Asus, Lenovo, Dell, and HP. Deal ends October 15.
$10 Rebate for Motor Oil for Walmart
Walmart offers a selection of Quaker State Ultimate Durability Full Synthetic Motor Oil 5-Quart Containers for $21.97, and then this special $10 mail-in rebate drops the net price you pay to $11.97. Choose in-store pickup to dodge the $4.97 shipping fee. That puts each at the best deal we could find by $11. Rebate expires December 31.
Amazing bargains pop up at any given moment, so consider signing up for a daily email digest from DealNews to have the best offers sent directly to your inbox.
Read next: Here's Proof that Retailers Offer the Same Black Friday Deals Year After Year