The Best Way to Beat This Summer's Heat Waves Costs Less Than $60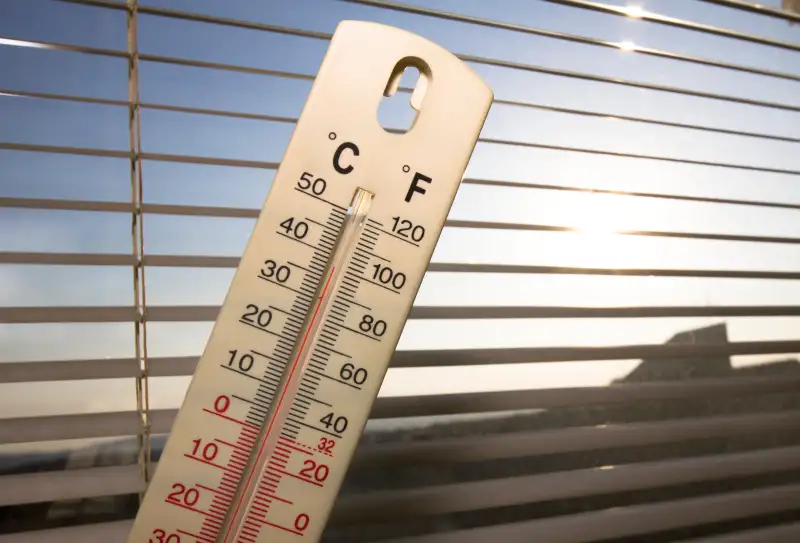 Marccophoto—Getty Images/iStockphoto
This time of year, in most parts of the country, air conditioning can feel more like a necessity than a luxury (unless you're one of those people freezing in a chilly office).
But fans can go a long way toward maximizing the bang for your air-conditioning buck. Just getting some air moving can help cool you down, and a fan at the foot of the bed can keep you from sweating through the sheets at night. You can plug in a fan even if you're not ready to tackle wrestling a bulky air-conditioning unit into a window.
Another reason to love fans is they're much less expensive than air conditioners. And this bestseller on Amazon right now — it has a four-star rating and nearly 7,800 reviews — is just $58 and change.
Reviewers say the fan is easy to set up and is powerful enough to cut through even the stickiest heat and humidity. Its small footprint will tuck into any sweltering corner of your bedroom, kitchen or den, and it has a remote so you can change the air flow without having to get up (which, in this heat, you probably don't want to do anyway). It also has an ionizing function deigned to clear the air of particles, a helpful plus if you suffer from seasonal allergies when everything is in bloom and the heat is probably making your pets shed like crazy.
If you need an even skinnier fan, this model is another Amazon fave and clocks in at just $56. It also has a remote as well as automatic shut-off.
If you're still looking, review site Wirecutter has some other suggestions based on its exhaustive research. Its top pick is this quiet and powerful model. It's also right around $60, and there's a 17-inch version for table or desktop cooling.
If you can't stand the way tower fans look (or have pets or kids likely to careen into them no matter how carefully you tuck them into a corner), Wirecutter also found lots to like in this diminutive model. It might be barely larger than an average floodlight, but reviewers say it's super-powerful (if a bit louder to operate). And at $65, it still won't break the bank.
Will all these choices, you're sure to find a cost-effective way to beat the heat this summer. If anyone needs us, we'll be in front of the fan.
We've included affiliate links in this article. Click here to learn what those are.