8 Useful and Thoughtful Housewarming Gifts, According to Money Readers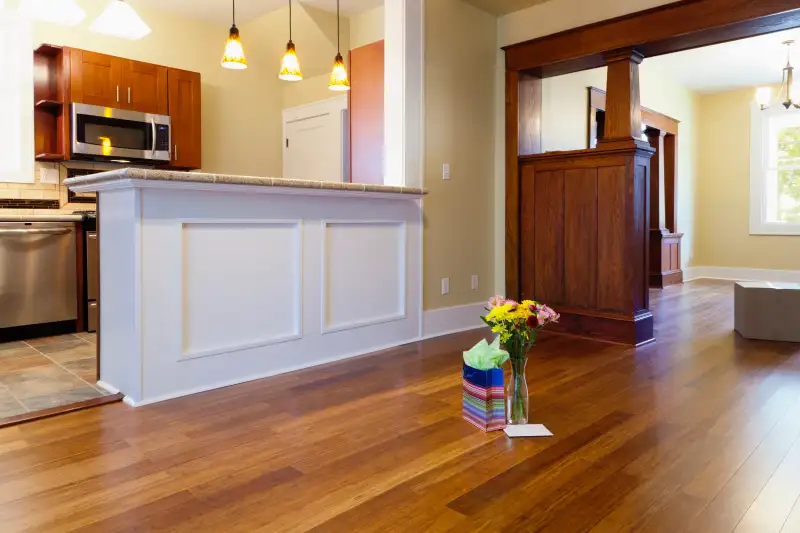 This is the time of year when new grads move into their first "grown up" apartments, and families with kids rush to resettle before the new school year starts. In other words, it's peak season for almost everyone to need to buy housewarming gifts.
Sure, you could go the housewarming gift basket route, but why not instead get them a housewarming gift they'll use and appreciate for years to come?
If you're fresh out of inspiration for great housewarming gift ideas, no problem. We tapped the hive mind of Money readers to find the best housewarming gifts people have given — or gotten. Here are their recommendations.
Slow- and Multi-Cookers
Crock pots and multi-cookers like reader fave the Instant Pot come highly recommended as great housewarming gifts, and readers had suggestions of other handy kitchen gadgets that can make a new kitchen feel like home (see below). Or, you could play it safe with a gift card to an elegant kitchenware retailer like Sur La Table or Williams-Sonoma, which are loaded with kitchen electronics options.
Hosting Helpers
Readers had lots of opinions about serving ware and equipment as great housewarming gifts. Some recommended a chafing dish, which will come in handy when the new homemakers host a holiday or celebration for the first time.
If their new kitchen lacks the counter or cabinet space for the full-sized variety, this pint-sized trivet/hot plate combo is the perfect solution for keeping food warm in small quarters. Or, chip in with the rest of the fam to get them an enameled cast-iron cookware set that will hold the heat and is nice enough to bring out to the table straight from the oven.
Bathroom Accessories
Give them an excuse to consign ratty or stained towels to dog-washing duty with a fresh set of fluffy towels as a housewarming gift. The tone-on-tone white pattern in this linen-and-cotton blend bath towel set adds a textural element without interfering with an existing decor scheme.
Courtesy of Cost Plus World Market
For anyone moving into an apartment with a bathroom that's either tiny or in dire need of a refresh, this sophisticated teak bath mat introduces a natural element that will make even a teeny bathroom feel like a spa retreat (it's eco-friendly, too!). Pair it with this designer shower curtain with a big allover palm-frond print in colors that will tame whatever 70s-throwback tile hue they're living with.
Gift Cards
Givers and recipients alike say gift cards are popular housewarming gift idea, and it's no surprise why: You can get them in pretty much any denomination and they give the recipient the flexibility to splurge the way they want to.
Readers particularly flagged home-goods stores as a sensible choice: Maybe West Elm for a 20-something moving out on their own for the first time, or Mark & Graham or Pottery Barn for someone leaving their starter home. Home-improvement stores like Home Depot were also mentioned as — a gift card is the perfect housewarming gift if they're moving into a fixer-upper. And of course, gift cards for general merchandise retailers like Amazon are always going to be popular. If you know someone who's moving from a big city to a more rural area, a one-year Amazon Prime gift membership — and the free two-day shipping on tons of stuff — can go a long way towards making them feel like they're not marooned out in the boondocks.
Picture Frames
One reader suggested a sweet — and low-cost! — housewarming gift idea: Get a new homeowner a set (or a few sets) of picture frames. They can create a gallery wall of their loved ones, which makes this an especially great gift idea for someone who's spreading their wings in a new town away from their family and friends. Or, get them a digital picture frame like this 8" widescreen model — with a motion sensor and remote control — that will showcase a rotating slideshow of their favorite snaps.
Storage Containers
Everybody can use a shiny new set of storage containers, right? Money readers thought so, and moving is the perfect excuse to jettison that motley collection of takeout containers and mismatched Tupperware with weird stains and lids that don't *quite* fit any of the containers. As one example of a great housewarming gift, this OXO eight-piece set from The Container Store has shock-proof glass containers with plastic lids that lock on for a secure fit.
Courtesy of The Container Store
Brunch Accessories
Brunch is great inspiration for housewarming gift ideas. A bullet-style blender for making smoothies, espresso maker or waffle iron will help them recreate the brunch experience at home if their bank account is still feeling the effects of moving costs.
Air Plants
Black thumb? No problem — it's pretty much impossible to kill these things, and plants go with everything, so this trio of air plants in natural wood-hued geometric containers is perfect if you're buying a housewarming gift for someone whose decorating style you don't know that well.
We've included affiliate links into this article. Click here to learn what those are.