The Best Large Cars of 2023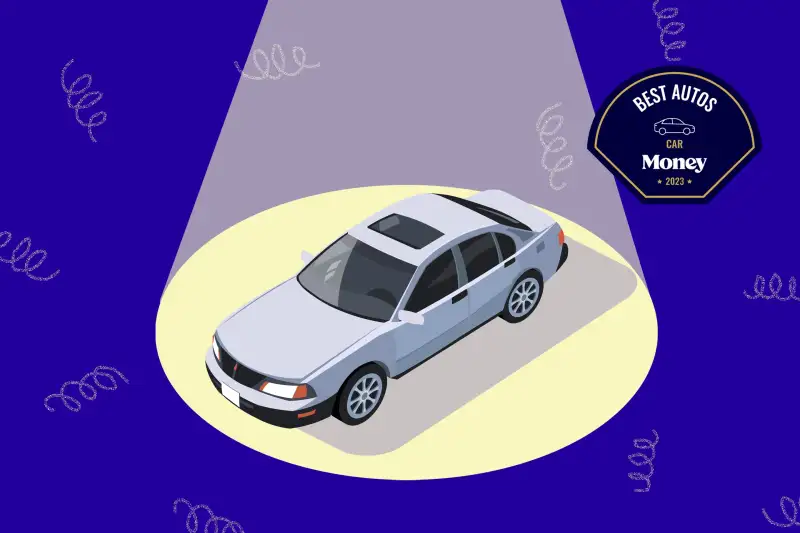 The large sedan has fallen out of style, with automakers winding down production on even some well-known vehicles as SUVs continue to soar in popularity. But the biggest of cars often handle better than SUVs, because their lower ride provides greater stability.
Sizeable cars are also more comfortable and spacious than most midsize sedans, with some approaching the level of luxury vehicles. However, these vehicles can't carry as many passengers, at least comfortably, as minivans or large 3-row SUVs. Our large-car picks carry only up to five people, where those other vehicles can hold seven or eight.
We compared large sedans on the market for factors including value, features, performance, safety and technology. Below are our five top choices, and how each stands out from the pack. The specs listed below each review are for the trim level we assessed, which is the one we judge offers the most features for the money.
Our Picks for the Best Large Cars
Dodge Charger — Best Overall and Best Value
Nissan Maxima — Best for Features
Chrysler 300 — Best for Handling
Volkswagen Arteon — Best for Safety
Toyota Crown — Best for Technology
Best Large Cars Reviews
Best Overall and Best Value: Dodge Charger
Pros
The lowest starting price of this group
Among the more powerful large sedans
Cons
Fewer standard features than other large sedans
The Dodge Charger boasts the lowest sticker price of the bunch – starting at just above $33,000. By comparison, pricing for the Chrysler 300 popular Touring trim begins at $34,295, while the Nissan Maxima's SR model will cost you at least $43,300.
Over its lifetime, the Charger also promises to be less costly for repairs, maintenance, and insurance than those – indeed, most – competitors. That's because it has a relatively low cost of ownership, according to Edmunds' Total Cost of Ownership calculator.
Dodge is also the second highest-ranked brand in overall initial quality in J.D. Power's surveys. Toyota and Nissan rated just above the industry average, while Volkswagen and Chrysler placed near the bottom of the list.
The Charger's beefy base SXT trim delivers solid performance with its 292-horsepower V6 engine. You'll find similar power in the 292-horsepower Chrysler 300 and slightly more in the 300-horsepower Maxima and Volkswagen Arteon. By contrast, the Toyota Crown has a hybrid powertrain that delivers a combined 236 horsepower.
For a large car, the Charger returns decent fuel economy at 19 mpg in the city and 30 mpg on the highway. That's close to what you'll get with the Nissan Maxima and Chrysler 300.
Best for Features: Nissan Maxima
Pros
Near-luxury cabin
Supple ride
The Nissan Maxima feels plush with its leather upholstery and heated front seats. Buyers who want more pampering can upgrade to the SR trim for premium leather, a heated steering wheel and heated and cooled front seats.
The Dodge Charger and Chrysler 300 are far more mundane, with their cloth upholstery and power-adjustable seats. Only the Toyota Crown has near-luxury features that rival what you'll find inside the Maxima.
Apple CarPlay, Android Auto, Wi-Fi hotspot capability and an 8-inch touch screen are standard in the Maxima. With the NissanConnect infotainment system, drivers get a slate of optional connectivity features, such as remote access where you can locate or start your Maxima and customizable alerts, where you can set limits on speed and location.
The Maxima has only 14.3 cubic feet of cargo space, though, which is the least of any car on this list.
Best for Handling: Chrysler 300
Pros
Powerful ride
Near-luxury feel for upper trims
Cons
Few standard driver assistance features
The 2023 model year will be the last in which you can buy this new Chrysler before it goes out of production. The rear-wheel-drive Touring base model comes with a 292-horsepower V6 engine that moves the large sedan from 0 to 60 mph in 6.3 seconds. (However, the Maxima and Arteon are faster.)
Despite its large size, the Chrysler 300 produces an agile ride that feels confident on the road. For added traction, all-wheel drive is optional in upper trims for an extra $2,750.
The Touring trim feels utilitarian, with its cloth bucket seats. The upper trims, by contrast, feel near-luxurious with leather upholstery, heated seats and a heated steering wheel. All models come with Apple CarPlay, Android Auto, and Chrysler's Uconnect 4C infotainment system with an 8.4-inch touch screen.
Relatively few safety features are standard, but for $2,995 the optional SafetyTec Plus package adds adaptive cruise control and warnings for a forward collision and lane departure.
Best for Safety: Volkswagen Arteon
Pros
Good, safe headlights
Fastest acceleration of the group
Ample cargo space
Cons
Expensive, even for this category
The Volkswagen Arteon is our top choice for safety. Unlike the other sedans on this list, every trim level received good ratings for headlight safety from the Insurance Institute for Highway Safety (IIHS). The Arteon and the Maxima were the only two models in the group designated by the IIHS as a Top Safety Pick+, its highest rating.
The SEL R-Line trim includes a blind spot monitor with rear traffic assist, forward collision warning and autonomous emergency braking, pedestrian monitoring and dynamic road sign display. It also has luxury touches like leather upholstery, heated front seats, a heated steering wheel and comfortable sports seats. It also boasts much of the same technology found in rivals, such as Apple CarPlay and Android Auto, wireless device charging and an 8-inch touch screen.
The Arteon also tops this list for acceleration, taking just 5.6 seconds to go from 0 to 60 mph. Its hatchback design opens up more interior space with 27.2 cubic feet of cargo space. Its closest competitor – the Dodge Charger – has 16.3 cubic feet of room.
Best for Technology: Toyota Crown
Pros
Luxurious cabin
Hybrid powertrain
Cons
Less comfortable interior than rivals
The Toyota Crown stands out for its hybrid powertrain, and for having wireless Apple CarPlay and Android Auto as standard equipment. It also boasts the largest touch screen of any car on this list, at 12.3 inches. Drivers may subscribe to Drive Connect, a suite of connected services that monitor maintenance needs, remotely access the vehicle, seek emergency assistance and provide up-to-date cloud navigation services. Wi-Fi Connect, a second service, gives free access to a hotspot.
In the Limited model, cabins are decked out with high-end features like leather upholstery, heated and cooled front seats, heated rear seats and a heated steering wheel.
The Crown has four power sources – a 2.5-liter four-cylinder gas-powered engine and three electric motors – that together provide 236 horsepower. Both the Chrysler 300 and Dodge Challenger pack a 292-horsepower V6 engine.
Jaclyn Trop is an award-winning journalist who road-tests and reviews vehicles, in addition to covering automotive news. Her byline has appeared in The New York Times, The New Yorker, Fortune, Consumer Reports and U.S. News & World Report, among other publications.