Where to Find All the Best Tax Day Deals & Freebies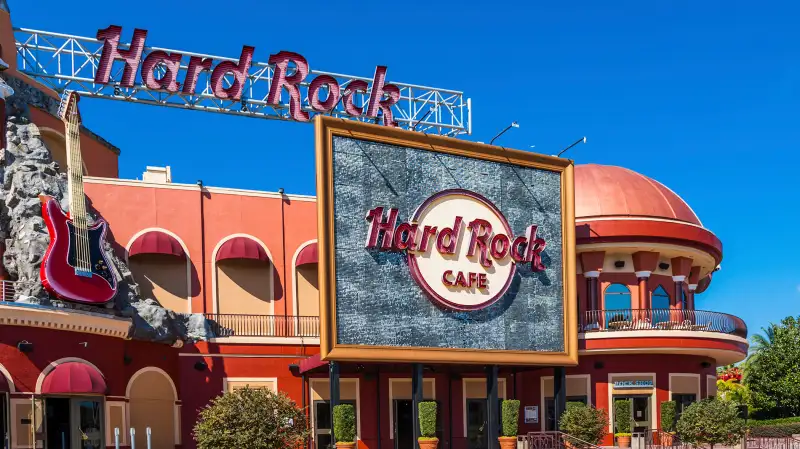 It's nice to get a few extra days to file taxes this year. But no matter if Tax Day takes place on April 15 like usual or April 18 like this year, the annual overly complicated chore featuring the requirement to hand over money to the government understandably can get people pretty cranky.
It's also understandable, then, that this day has evolved into one when restaurants and other businesses have sought to win favor with consumers via special freebies and deals. After all, when you're tallying up how much you've forked over to the government during the course of a year, you'll be grateful for almost any tiny handout or special treatment.
An assortment of hotels are promoting deals related to Tax Day, but in all honesty most seem no different than the usual discounts that are readily available throughout the year. So we're skipping them here. (A Bloomberg story rounded up a bunch of Tax Day hotel specials if you want to take a look.) We've also left some other Tax Day promotions off this list for essentially the same reason--the deals just didn't seem all that special.
Below, we're highlighting the best Tax Day deals and freebies we've come across. As with most special promotions, they come with the normal caveats, namely that they're valid only "at participating locations" and customers are generally limited to one giveaway apiece.
FREEBIES
California Tortilla: Customers get a free order of chips and queso with any order on April 18.
Great American Cookies: Get a free cookie, no purchase required, on April 18.
Hard Rock Cafe: Sing your favorite song on stage on April 18 and your reward is a free Legendary Burger.
Kona Ice: Food trucks parked outside select post offices, tax prep centers, and other businesses around the country will serve free Kona Ice treats on April 18.
National Parks: Admission at all national parks is free from April 16 to 24, not because of Tax Day, but because of it's National Park Week.
Office Depot & OfficeMax: Timed for tax season, follow the link for a coupon valid for free shredding of up to five pounds of documents, anytime through April 23.
Read next: Here's How to Get a Free Chipotle Burrito for Your Kid on Saturday
Planet Fitness: From April 18 to April 22, members and the general public are welcomed to try out HydroMassage treatments free of charge at Planet Fitness locations.
Schlotzskys: Purchase a 32-oz. drink and chips on April 18 and you'll get a small sandwich for free.
World of Beer: This chain with 75+ taverns around the country is giving each customer either a free draught beer or a flat $5 off their bill on April 18.
DEALS
Bob Evans: Present this coupon for 30% off your entire order on April 18.
Bruegger's Bagels: From April 15 to 18, a bundle including 13 bagels and two tubs of cream cheese costs $10.40, a savings of about $3.50 off the normal price.
Krystal: All day on April 18, Krystal is serving 59¢ burgers and 79¢ cheeseburgers, price points normally reserved only for "happy hour," from 2 p.m. to 5 p.m. on weekdays.
Outback Steakhouse: Use the linked coupon for 15% off your bill, now through April 18.
Read next: Meet the Guy Who Totally Makes Up the Fake Holidays We Celebrate
Sonic Drive-In: Cheeseburgers are half-price on Tax Day.
Sonny's BBQ: Rib dinners are half-price at this restaurant chain with locations throughout the South.
White Castle: Use the linked coupon for 15% off your total order, now through April 18.