Beyonce Is Selling 'Boycott Beyonce' Merchandise at Her Concerts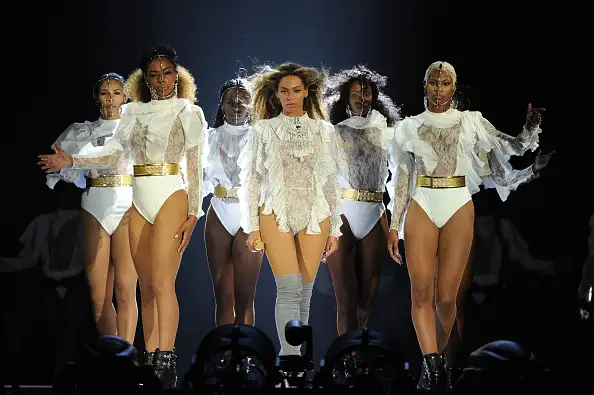 Frank Micelotta/Parkwood Entertainment--Getty Images
Beyonce is not only a musical sensation and pop culture icon, but also a successful entrepreneur. And she's clearly mastered an important business lesson: When your detractors give you lemons, use them to make lemonade.
Queen Bey's politicized performance of her new hit "Formation" at the Super Bowl in February drew criticism from the Miami Fraternal Order of Police union. The organization promised to boycott her Formation world tour opener in Miami that took place Wednesday. And what was the pop star's response? There was a range of "Boycott Beyonce" merchandise for sale at the show, USA Today reported.
The ironic merchandise appears alongside typical concert fare like posters, pins and even a satin bomber jacket that costs $150. "Boycott Beyonce" T-shirts feature a black background with simple red lettering and are available for $45 at Formation shows. Similarly styled iPhone cases with the "Boycott Beyonce" slogan will run fans $25 apiece.
The actual boycott, however, didn't get off the ground quite as broadly as promised by Miami police's union president in February. At that point, he urged all police to avoid her shows because her intent of using the "Super Bowl to divide Americans by promoting the Black Panthers and her anti-police message."
Read Next: How to Buy or Stream Beyonce's 'Lemonade'
Wednesday's concert in Miami was fully staffed with police patrolling Miami's Marlins Park. Still, a spokesperson from the Miami Police Department noted that less than 30 of 1,100 union officers volunteered to work the show.
Unsurprisingly, the Beyhive took to social media to praise their fearless leader's ironic merchandise:
If you're among the few who haven't binged on Beyonce's "Lemonade" yet, here are some tips for streaming the Queen's latest work.