Beyoncé and Jay-Z Just Surprised a High Schooler With a $100,000 College Scholarship. See His Amazing Reaction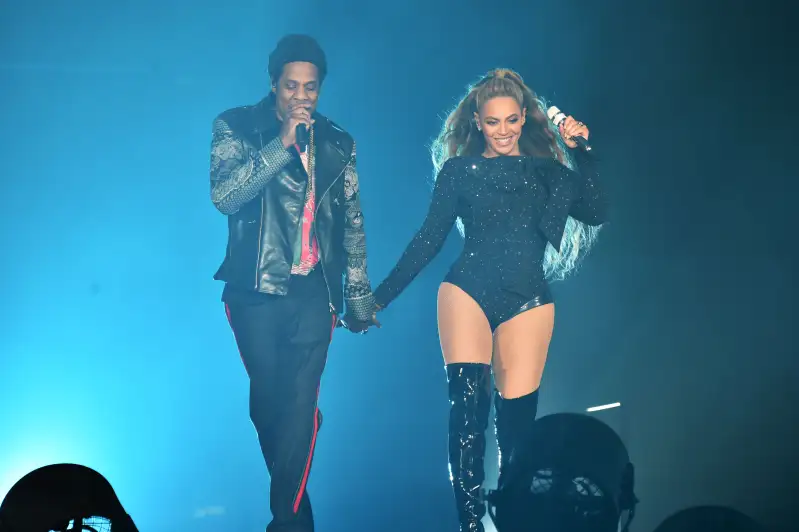 Kevin Mazur—Getty Images For Parkwood Entertainment
Keyshawn Morgan, who just started his senior year in high school in Orlando, Fla., received two incredible surprises this week.
First, the local Boys & Girls Club surprised him and some friends with VIP tickets to see Beyoncé and Jay-Z in concert on Wednesday night. Then, right before the headliners took the stage, Morgan's mind was completely blown when Beyoncé and Jay-Z gave the 17-year-old $100,000 for college.
Morgan is one of 11 high school students around the country who will be receiving $100,000 scholarships from Jay-Z and Beyoncé. The power couple recently announced that their charities — the BeyGOOD Initiative and the Shawn Carter Foundation — would award more than $1 million in college scholarships during their current OTRll Tour.
The Boys & Girls Club of America is helping the charities pick one student to be awarded a $100,000 scholarship in 11 different cities on the tour. To be selected, the winners must be exceptional students who would struggle financially to afford college.
"It's like a big weight lifted off my shoulders," Morgan said of the scholarship to the Orlando Sentinel the day after the concert. "Not just my shoulders but my mom's shoulders and my dad's."
Morgan has been a regular at his local Boys & Girls Club for years, often volunteering to help younger kids, the Orlando Sentinel reported. He is ranked third in his class and is the president of the theater club and the Spanish honor society. He said he is in the process of applying to college right now and he's looking at a wide range of schools, including Harvard, Morehouse College, and several universities in Florida.
The Boys & Girls Club posted a Facebook video showing the amazing moment when Morgan found out he'd be awarded $100,000 for college. The announcement was made by DJ Khaled, who opened the show for Beyonce and Jay-Z.
On stage, Khaled teased out clues on stage about who had been selected. As it slowly dawns on Morgan and his friends that it was him, he can't contain his excitement. He alternately waves his hands in the crowd, jumps in the air, holds a hand over his heart, and mouths the word, "What?"
"I can't believe this. I want to be a lawyer. I can't believe I won this," Morgan said in the video, moments after finding out he'd been picked.