Look Who Just Dethroned Taylor Swift as the Highest-Earning Female Musician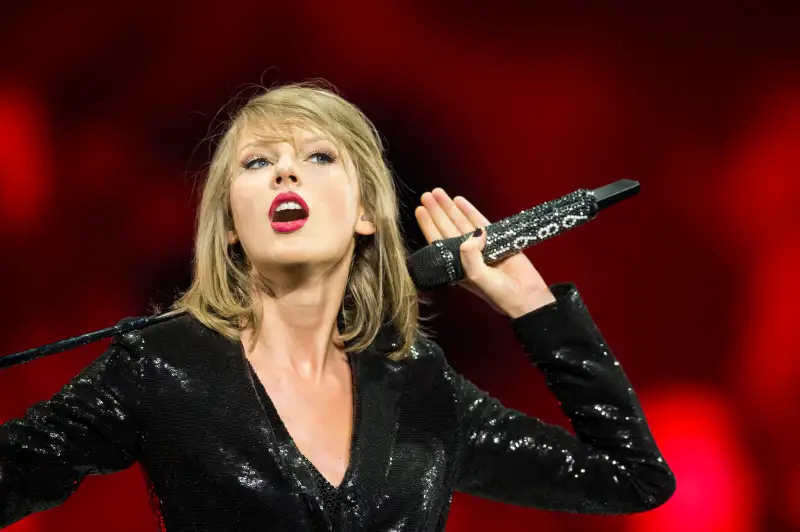 Carrie Davenport—TAS/Getty Images
Taylor, I'm really happy for you, and Imma let you finish, but Beyoncé was the highest-earning female musician this year.
Indeed, the infamous words of Kanye West can be invoked this year after Beyoncé dethroned Taylor Swift as the highest-earning female musician of the year, according to Forbes.
From June 2016 through June 2017, Beyoncé earned a staggering $105 million in pretax income, according to data collected and analyzed by Forbes. That was enough to out-earn both Swift, last year's highest earner who raked in the third-most money this year with $44 million, and Adele, who came in second with $69 million.
Beyoncé's lucrative year can be attributed to her Formation World Tour, which followed the release of her wildly successful sixth studio album Lemonade. The world tour grossed a quarter of a billion dollars, Forbes noted. While Forbes released its annual list of the highest-earning female musicians Monday, Queen B's income for the year was no secret. In June, Beyoncé ranked second in Forbes's list of the highest-earning celebrities — just behind Sean "Diddy" Combs.
Outside of a successful tour, Beyoncé also had a transformative year with her family. The "Crazy In Love" singer and Jay Z welcomed twins, named Rumi and Sir Carter, in June. As of March 2017, Beyoncé had an estimated net worth of $290 million — a number that is likely higher now due to her profitable year.
Last year, Beyoncé was the fifth highest-earning female musician with $54 million in pretax income.
While Beyoncé out-earned Swift this year, the "Shake It Off" pop star earned a stunning $170 million as a result of her 1989 Tour and endorsement deals last year. Forbes anticipates Swift could return to the top of the list next year, when sales of her new album Reputation will factor into her income, as well as what will likely be a high-earning tour starting in the spring.
Adele was the runner up on Forbes's list for the second year in a row. The 25 singer also benefited from a high-selling tour — which was her first since 2011.
Coming second to Beyoncé will likely leave Adele unfazed. When Adele won Album of the Year in February in a surprise win, Adele dedicated her win to Beyoncé.