Fortune 500 or Startup? How to Tell What Size Company is Right for You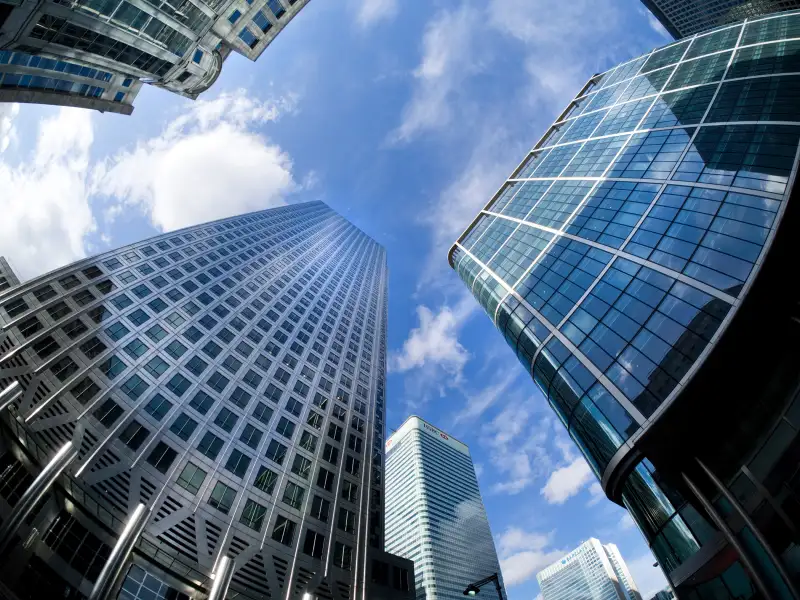 Craig Roberts—Gallery Stock
Size matters when it comes to finding a place to work that supports your career goals.
Of course, both big and small firms have advantages and disadvantages. A Fortune 500 company may have thousands of employees and monstrous bureaucracy, but great benefits and a lot of room for growth. On the other hand, at a start-up, the risks are higher, but the executive team knows the junior staff by name, you may have a chance to get a broader experience set, and you could be on the ground floor of tomorrow's success story.
What's tricky is that while company size does influence your career path, day-to-day role, and work environment, it isn't the only factor.
And the generalizations above are not always true. A big company isn't necessarily bureaucratic—it might have retained a collaborative, entrepreneurial culture. A small company isn't inherently risky—maybe they offer you an upfront guarantee or they recently got funded.
Here are six career planning considerations that are influenced by size, and the pros and cons of small and large employers:
What Kinds of Resources Are Available
In general, big companies will have more resources.
This could mean more or better office supplies and equipment, professional development and training, benefits and pay, and a more comfortable work environment. This also means resources for your particular job—budget, direct reports, administrative support.
That said, it's not necessarily true that small companies will have less (and big companies might be able to do more but be stingy), so try to get information about this during the hiring process. Ask pointed questions about, say, what your budget would be on certain projects, and do some research on sites like Glassdoor and using second- and third-degree LinkedIn connections who work or have worked at the company to find out the inside scoop.
What the Breadth of Your Responsibilities Will Be
Since big companies have more staff, it's more likely the staff will have a more tightly defined (read: smaller) scope of responsibilities. This is a good thing if you want that structure.
But if you want variety and a chance to work across functions or touch a project from start to finish, a smaller company might be a better fit.
Again, size influences your scope but doesn't determine it 100%. When you are interviewing, ask don't assume what your responsibilities will be, whom you will be interacting with, and what decision-making authority you will have.
What Prospects for Advancement You'll Have
Bigger companies have larger infrastructure, perhaps even more locations or industry areas where business is conducted. This typically means you have greater potential for internal mobility—the chance to move from the New York office to the London office, from serving financial services clients to media clients, from working in sales to working in marketing.
That said, small companies offer advancement via upward mobility. You take on more responsibility because you have to. While the small company may not have a London office to send you to, you may be asked to open one.
As you can see, big and small companies offer advancement opportunity. Ask about career growth specifically when you interview.
How Outsiders Will Perceive You
Small companies are typically less well-known than bigger companies. A brand name does convey advantages in introductions or on a résumé: When people glance at your C.V. and see you're coming from Goldman Sachs (as opposed to Boutique Bank WHO?), they know what they're dealing with.
That said, branding is more than a name. Some people hear big company and assume slow and not innovative.
And if your personal brand hinges on being seen as leading-edge or entrepreneurial, then a smaller company will be more consistent with your brand.
In addition, a company might be small but have big name clients. If you work for a small company that serves the Fortune 500 or other brand names, naming the clients is a way for you to get that pedigree on your résumé or in your pitch.
How Well You'll Be Paid
Big companies can afford to pay more, but they might feel like they don't have to because of their brand names and better resources.
Small companies might be limited on base salary but might offer equity participation or profit-sharing.
Compensation is tough to generalize. Don't undersell yourself to a small company by assuming you need to take less. Don't get overly aggressive with a big company and automatically negotiate for the top end of your range.
What Networking Opportunities You'll Have
Big companies offer you more people to connect with, but those people are more dispersed, and you will have to be more proactive about reaching out.
Small companies offer fewer people to add to your network but it may be easier to get to know people and therefore build deeper connections.
As you interview, recognize there are advantages and disadvantages at both ends of the size spectrum. Focus on your day-to-day colleagues, senior leadership, and overall culture and how all of these fit with you, regardless of size.
Caroline Ceniza-Levine is co-founder of SixFigureStart® career coaching. She has worked with professionals from American Express, Condé Nast, Gilt, Goldman Sachs, Google, McKinsey, and other leading firms. She's also a stand-up comic.
Read more from Caroline Ceniza-Levine: