This Is the Biggest Budget Buster of 2015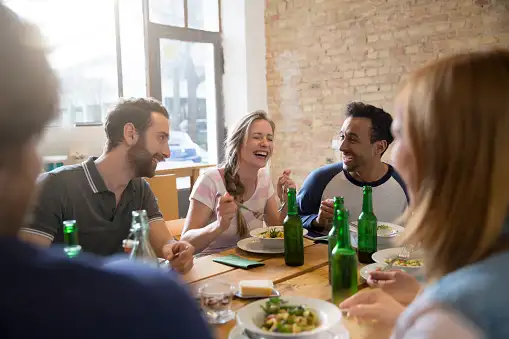 Westend61—Getty Images/Westend61
If you find that your belt keeps getting bigger while your wallet gets skinnier the two might be connected and you're not alone. Dining out was the single biggest over-budget cost center for employed Americans this year, according to the 2015 Financial Wellbeing Index from Principal Financial.
According to the index, 24% of respondents named "dining out" as the main thing they blew their budget on in 2015, an increase a two percent over last year. The online survey queried 1,122 adult employees of small and mid-sized businesses in the U.S.
Millennials (also known as Gen Y) were more likely to blow their budget eating out (34%) than were members of Gen X (25%) or Baby Boomers (14%).
Perhaps unsurprisingly, health care costs were cited as a concern for next year by the most respondents, 50%, though that's a big step down from 58% in 2013. Food prices (46%) were the second biggest concern.
Though there are apps, coupons and strategies to save while eating at restaurants the only sure-fire way to save a buck is to simply eat out less, though that can still take a bite out of the old pocket book if you're not careful.