Report: Access to Birth Control in Jeopardy If Leaked Regulation Is Approved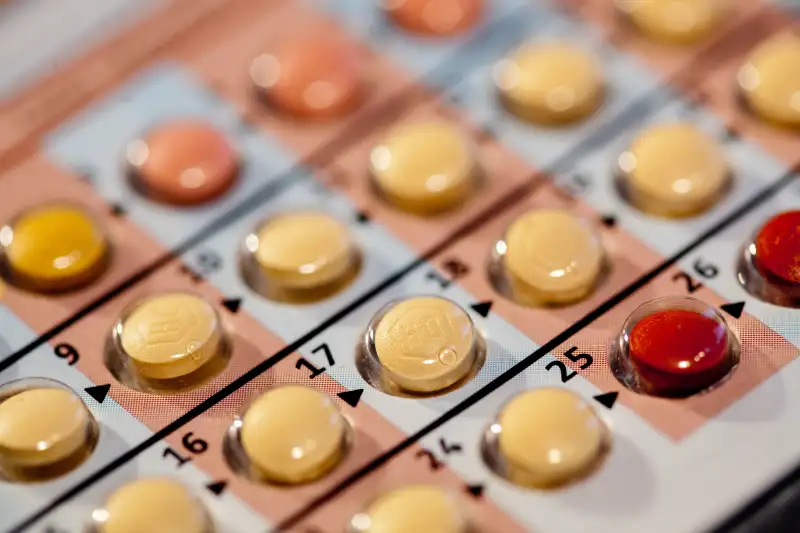 Birth control without a co-pay could disappear if a regulation reportedly drafted by the Trump administration is rubber stamped, potentially leading to higher out-of-pocket costs for hundreds of thousands of women.
In an alleged new regulation currently under review by the Office of Management and Budget, obtained by Vox, the Department of Health and Human Services would allow any employer or insurance company to stop covering birth control because of a "moral conviction" or religious reason. The draft is dated May 23 and the OMB will have the final say, according to Vox. If approved, the measure would take effect immediately.
A spokesperson for the Department of Health and Human Services declined to comment to Money about the proposed regulation. "We do not comment on alleged drafts of documents," the spokesperson said.
The Affordable Care Act requires insurance plans to cover all FDA-approved methods of birth control with no out-of-pocket costs. Certain employers, such as religiously-affiliated non-profits, colleges, and hospitals are exempt from the rule, as are so-called "closely held" for-profit companies (established in the Burwell v. Hobby Lobby Supreme Court decision). This draft rule would expand the exemption so virtually any employer could remove birth control coverage from their employee's health care plans, for religious or moral reasons.
If that happens, around 11% of employers would stop covering contraceptive care, according to the 2017 Willis Towers Watson Emerging Trends in Health Care survey (59% would definitely keep covering birth control), which surveyed 666 employers on various aspects of the American Health Care Act, the Republican replacement plan for the ACA.
Reversing the rule means many women would stop using birth control because they would no longer be able to afford it. "We know co-pays as low as $6 could be a barrier for someone picking up their pill pack," says Mara Gandal-Powers, senior counsel at the National Women's Law Center. More effective forms of birth control, like an IUD can cost upwards of $1,000 upfront.
Since the ACA went into effect, out-of-pocket spending on contraceptives has decreased significantly as more insurance plans have covered the full cost. One study, published in Health Affairs, found women were spending an average of $248 less out-of-pocket for an IUD, while spending on oral contraceptive pills decreased by an average of $255 each year.
Women rushed out to get long-term forms of birth control like an IUD after the presidential election, worried that if Republicans were successful in their effort to overturn the ACA, birth control would no longer be covered. If this report is true, it could lead to a similar up-tick in interest.
"Folks shouldn't be feeling like they have to make these decisions about their family planning under this distressed situation," says Gandal-Powers. "You shouldn't feel like you're pushed into this situation because of the politics of the day."