Bitcoin's Mysterious Creator Appears to be Sitting On a $5.8 Billion Fortune
Money is not a client of any investment adviser featured on this page. The information provided on this page is for educational purposes only and is not intended as investment advice. Money does not offer advisory services.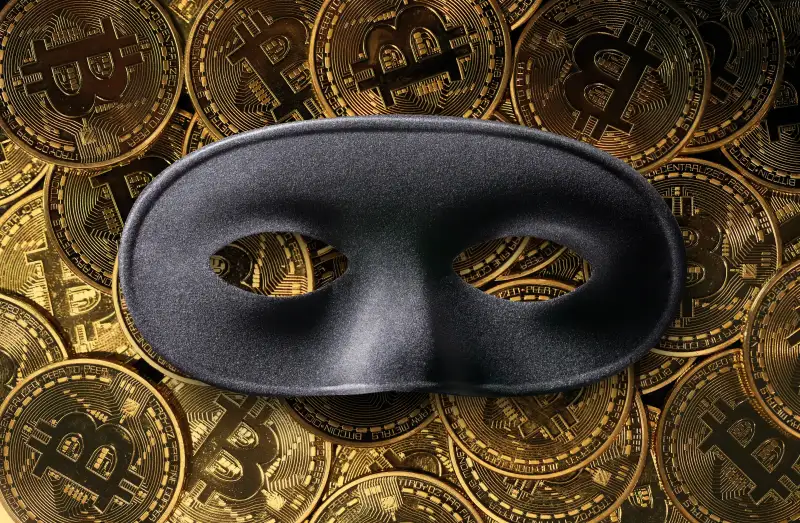 Photo illustration by Sarina Fin
It's been a very good year for Bitcoin, with the cryptocurrency climbing more than 600% to over $6,000. As result, one of Bitcoin's largest holders appears to now be worth nearly $6 billion.
In 2013, Bitcoin watcher and head of cryptocurrency firm rsk.co Sergio Lerner wrote a series of blog posts explaining why he believes an account holding 980,000 individual Bitcoins belongs to Bitcoin's mysterious founder, Satoshi Nakamoto.
Lerner analyzed the path of the first Bitcoins ever created, or "mined," and traced them to a single mining source. Lerner then correlated this source to about 19,600 other Bitcoin "blocks," which were actually just sets of cryptographic puzzles that, when solved, were worth 50 Bitcoins in 2010.
This mining entity stopped at 19,600, and never moved any of the Bitcoins it had earned. Lerner believed anyone who wasn't Satoshi would have almost certainly tried to sell at least some of the Bitcoins, to take profits on what turned out to be as successful, if speculative, investment. The fact that none of the Bitcoins have been touched suggests the miner has "shown complete trust in Bitcoin" and is almost certainly therefore Satoshi," according to Lerner.
Nolan Bauerle, researcher at bitcoin news and research group CoinDesk, says that Lerner's analysis is generally accepted as accurate within the Bitcoin community.
"The leading analysis remains what Sergio Demian Lerner published 3-4 years ago," Bauerle says. "There has not been much done besides this, but that analysis managed to turn into something people quote as the truth."
In an email, Lerner told Money that since he published his original posts,"Nothing has changed about the supposed Satoshi holdings" and that "no additional coin has been spent and no research has revealed anything else about them."
Hence, the alleged Satoshi stash still contains 980,000 Bitcoins — which at current prices are worth about more than $5.8 billion.
Quartz, which earlier reported Nakamoto's wealth, says it would make him the 247th richest person in the world.
So, who is Satoshi Nakamoto? There have been multiple claims to his identity. In 2014, Newsweek fingered a California man named Dorian Satoshi Nakamoto, who vigorously denied the report.
Then in 2016, an Australian named Craig Wright claimed he had invented the cryptocurrency. But other observers pointed out inconsistencies in the evidence Wright used and other elements known about "Satoshi's" backstory, leading many to conclude it wasn't him.
So, there is still no agreement on who the real Satoshi is — or, for that matter, whether he (or she) is the holder of the account Lerner analyzed.
But someone is sitting on nearly $6 billion in Bitcoin.