Bitcoin Hit an All-Time High One Year Ago Today. Here's How Much You Would Have Lost If You Bought Then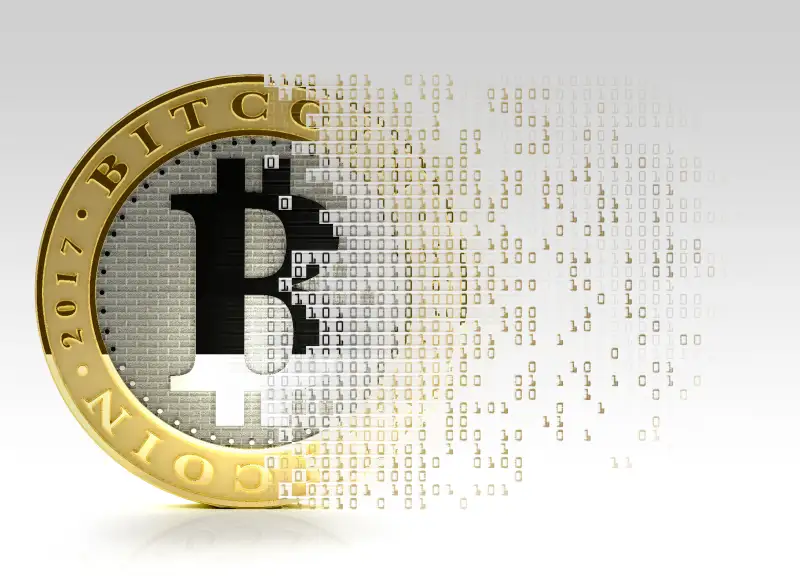 MARK GARLICK/SCIENCE PHOTO LIBRA—Getty Images/Science Photo Libra
It looks like the critics were right: It's been a remarkably brutal year for Bitcoin and other cryptocurrencies.
After hitting an all-time high a year ago today on December 17, 2017, Bitcoin prices have plunged, and investors are losing big. The crash appears to be vindication for high-profile critics like Warren Buffett, who early this year obliterated Bitcoin as an investment opportunity, calling it "rat poison squared."
Bitcoin prices skyrocketed in historic fashion in 2017, rising from slightly over $900 at the start of the year to its peak of $19,783.21 exactly one year ago.
But the story for Bitcoin and other cryptocurrencies has been just the opposite in 2018. Bitcoin began the year by plunging 50% in January, dipping under the $10,000 mark. Bitcoin prices in 2018 had many ups and downs since then — only the drops have been far more numerous and dramatic.
One unit of Bitcoin was worth less than $6,000 toward the end of June. Bitcoin's value then collapsed further in late autumn — hitting around $5,000 in mid-November, all the way down below $3,500 in early December.
As of around 7 a.m. ET today, December 17, 2018, Bitcoin was worth about $3,250, according to CoinDesk. That's a decrease of 84% compared to Bitcoin's all-time high reached exactly one year ago.
In other words, if you invested $1,000 in Bitcoin a year ago, it would be worth only $160 right now.
Many people who jumped on the Bitcoin bandwagon too late, or who failed to get out while prices were high, have lost fortunes, and the sad tales of Bitcoin speculators who lost big in 2018 have trickled out throughout the year.
In March, the podcast Superfad told the insane story of Derek Rose, an Australian journalist who borrowed upwards of $14 million to buy cryptocurrencies — before losing it all. Tony Yoo, a financial analyst from Los Angeles, had lost 70% of the $100,000 he put into cryptocurrencies by the time the New York Times reported on Bitcoin losses last August. (Bitcoin's value has been cut in half since.) Sean Russell, a property developer in the UK, lost over 95% of the $120,000 he spent on cryptocurrenices starting in November 2017, CNN reported in September.
Then there are the twin brothers Cameron and Tyler Winklevoss. They're best known as the Harvard rowers who accused their classmate, Facebook founder Mark Zuckerberg, of stealing their idea for an online social network. But the Winklevoss brothers also reportedly became Bitcoin billionaires when the cryptocurrency's value spiked last year. Now, by some accounts, the value of their Bitcoin portfolio may be down $1.6 billion from its all-time high.
Despite dips in the stock market during the last few months of 2018, and some wild fluctuations throughout the year, star investors like Buffett and Vanguard founder Jack Bogle recommend steering clear of alternative investments like cryptocurrency in favor of a balanced portfolio consisting of stock and bond funds. This approach may seem boring and slow compared to attempting to pick hot stocks or trying to get rich quickly with cryptocurrencies, but it's the strategy that truly holds up over the long term.
Where will Bitcoin prices go from here? Anyone who answers that is engaging in pure speculation.