Why Black Friday Is Such a Bad Deal for Shoppers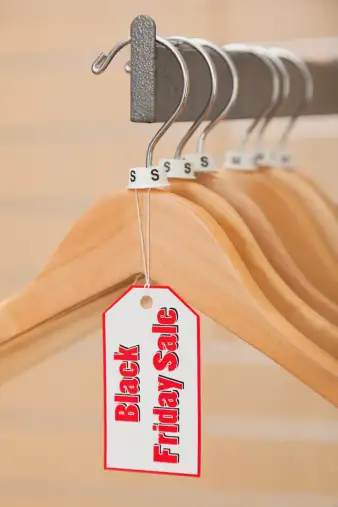 Vstock LLC—Getty Images/Tetra images RF
You might feel warm and fuzzy inside because you saved a few bucks thanks to Thanksgiving-Black Friday discounts. But in the grand scheme of things, Black Friday -- and the doorbusters, discounts, and other kinds of sales that come with the holiday season -- end up cheating customers and offering illusory savings.
That's according to Bayard Winthrop, CEO of the apparel company American Giant, whose $89, made-in-America hoodie has been a smash hit with consumers.
"When a T-shirt at a traditional retailer is marked down, it looks like a deal to the consumer, but the price (even at discount) often remains grossly inflated compared to production cost — an indication of overpricing to begin with," Winthrop writes. The fallout goes beyond merely manipulating shoppers into buying stuff:
Winthrop doesn't reserve his condemnation for Black Friday alone, lumping other sales tactics including coupons and the flash sale—popularized by Groupon—in the same category. Instead, he writes, "the extinction of the sale helps to usher in a new retail era." The new "post-Amazon" era, he says, will be dominated by brands that have shed the costs of brick-and-mortar locations and offer true value to customers in terms of quality, service, and social responsibility.
[re/code]