Great Ways to Spend Black Friday Not at the Mall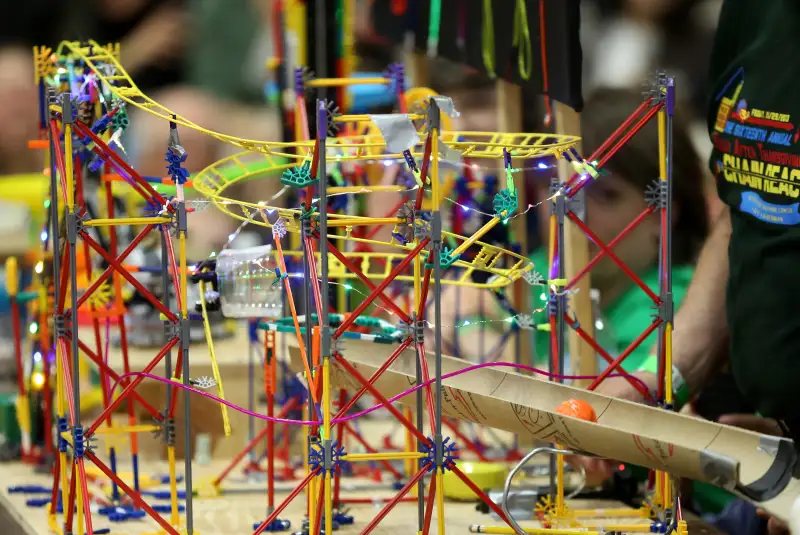 Jonathan Wiggs—Boston Globe via Getty Images
It's understandable if you plan to steer clear of the mall on November 28, a.k.a. the day after Thanksgiving, a.k.a. Black Friday. A confusing, contradictory string of consumer polls suggests that "only" 11%, or perhaps as many as 28% of Americans will physically go shopping in stores on the day. Even if the true figure is at the low end of the spectrum, it'll still mean millions and millions of people clogging shopping centers across the land. The National Retail Federation estimated that 141 individual consumers made shopping purchases last year during the Thanksgiving weekend. The majority of the purchases were made in person (not online), and as expected, Black Friday was the weekend's biggest day for sales.
The point is that there are literally millions and millions of reasons why you might want to consider not going to the mall on Friday. Add in the fact that deal-tracking experts argue that smart shoppers should probably skip Black Friday because, with the exception of a few amazing-but-limited doorbuster deals, stores don't have their best prices this day, and we're left with one overarching but illogical reason why people are compelled to shop on the day: They go not in spite of the crowds and the crazed, competitive atmosphere but because of it. In certain circles, Black Friday is considered the "Super Bowl" of shopping, or a "blood sport" of consumerism if you will, and there are shoppers out there who can't pass up the action—even if it ruins Thanksgiving because Black Friday now starts on Thursday for most national retailers.
In any event, if you decide to not go shopping on Black Friday, congratulations. You pass the sanity test. But just because you sit Black Friday out in terms of shopping doesn't mean you have to sit at home the whole day. Here are some suggestions for the day that don't involve elbowing a desperate mom out of the way to get the last cheap TV or video game console in a store:
Parades and Holiday Lights
Portland (OR), Seattle, Estes Park at Colorado's Rocky Mountain National Park, and San Antonio are among the many spots that traditionally host parades on the day after Thanksgiving. The latter is a nighttime floating parade that spectators view from San Antonio's River Walk (tickets are necessary), and the elaborate floats feature tens of thousands of lights. Black Friday is also the day that the flip is switched on for the season for holiday light displays in places such as Chicago's Lincoln Park Zoo.
Coat Exchanges
In honor of Buy Nothing Day, an anti-consumerism event timed to coincide with Black Friday, charity organizers launched a coat exchange years ago on the day in Rhode Island. Nowadays, coats are gathered and given away all over the state on Black Friday, and similar coat exchange programs have popped up in Utah, Kentucky, and Indiana.
Museums (and Drinks!)
Museums around the country give visitors extra reason to absorb some culture and knowledge—both in short supply at the nation's malls—with special events and discounts on Black Friday. For instance, Miami's Frost Museum of Science has two-for-one admissions on November 28, while from 5 p.m. to 9 p.m. the Oakland Museum of California waives admission for kids and offers half-price entrance and drink specials in the beer garden for those of age. In Milwaukee, the Harley-Davidson Museum is hosting its third annual Black Friday Beerfest, with samples from dozens of craft brewers on hand.
F.A.T. Chain Reaction
Every year, an inventive, entertaining, and admittedly geeky event called the Friday After Thanksgiving (F.A.T.) Chain Reaction takes place in the Boston area at the MIT campus. Teams of kids come with elaborate Rube Goldberg/better mousetrap creations made with any materials of their choosing that, like dominos, set off a wild chain reaction of moving pieces that takes between 30 seconds and three minutes to complete. In the end, each team's creation is linked together in a giant chain reaction to delight the crowd. Tickets are $5 for children ages 5 to 17, and $15 for adults at the door ($12.50 in advance).
Live Sports
We all know that the NFL is the dominant sport for Thanksgiving Day. The day after, however, has increasingly become a hot day for the other two major pro sports being played right now: A dozen NBA games take place on Black Friday 2014 (including a 1 p.m. tipoff of the Chicago Bulls versus the host Boston Celtics), and three of the 11 NHL games scheduled for Friday get underway during family-friendly afternoon times. Plenty of college football games kick off around the country on Friday, November 28, as well.