How to Tell Whether a Black Friday Sale Is 'Worth It'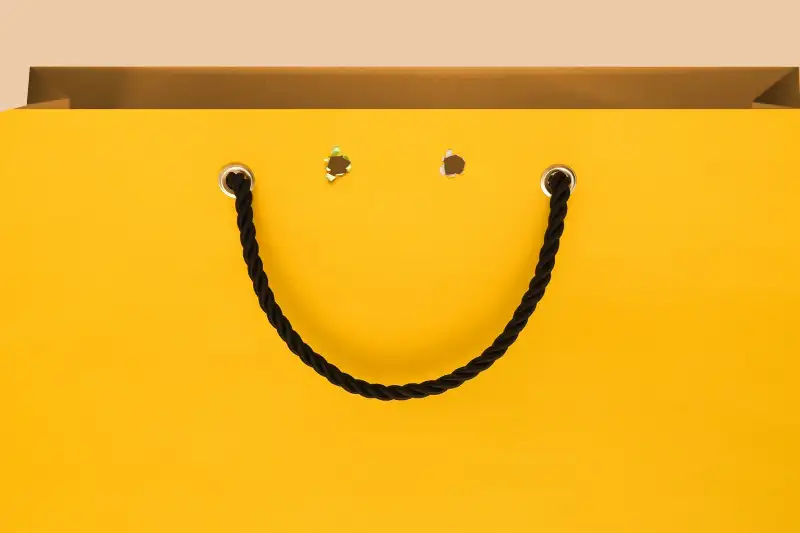 Olive Burd / Money; Shutterstock
'Tis the season to splurge on holiday decorations, gifts and the occasional present for yourself.
The National Retail Federation estimates that spending will "reach record levels" in November and December, with a growth rate on par with pre-pandemic years. And although the Black Friday ads are flashy and inflation is on the downswing, you should still be careful not to get caught up in the hype machine. Not all sales are created equal; not all deals are "worth it."
To keep your spending in check, we put together a short guide with advice from Julie Ramhold, consumer analyst at DealNews; Vitaly Pecharsky, head of deals at Slickdeals; and Joanie Demer, co-founder of The Krazy Coupon Lady.
Black Friday deals: What sales are worth it?
Here are four key steps that'll help you sniff out a good deal.
Do your homework
Putting together a limited list of items you're hoping to buy on Black Friday and Cyber Monday can narrow your focus. While making this, Ramhold says you should look at all the brand emails and ads for intel on what discounts are to come. Many stores started rolling out their holiday deals in October, so you can already get a feel for whether you have to snag something the first time you see it on sale (or if it'll likely be OK to wait until later).
On your list, you should also write down what the prices for each item usually are. Ramhold says you can't always trust that slashed-through price on an item's webpage — some retailers will inflate the list price right before big sales so their discounts seem deeper.
If you want to get really serious, Pecharsky says to do a little background research on the merchants that carry your most-desired items, paying attention to what day they typically update their pricing, whether they offer coupons, how they cycle through prices and whether they price-match.
The goal of doing this homework upfront is to save you time and anguish on the back end — when you see a deal pop up, you won't have to frantically start Googling for info. You can simply pull up your list and instantly know whether the advertised price is a "good" one.
"One day your jeans will be $20, then $15, then $20 again, then $10," Pecharsky says. "You will know at which price to strike."
Read the fine print
When evaluating a sale, you'll want to keep an eye out for retailers that offer holiday price match guarantees. Target has a nice one: According to its website, if you buy something from Target after Oct. 22 and then Target cuts the price "on or before" Dec. 24, you can request a price adjustment.
This can give you the peace of mind to pull the trigger on a purchase knowing that you're getting the best price possible. It also means you may not even need to wait until Black Friday to buy an item: If a store has a price match guarantee and it's already boasting its quote-unquote "lowest prices of the season," that's a pretty good bet that it won't drop further.
Even if a store doesn't have a price match guarantee, Demer points out that it might have an extended return window, which would allow you to swap the item you bought for a "new," cheaper one.
Use online shopping tools
DealNews, Slickdeals and the Krazy Coupon Lady all have years of archives and research on every deal imaginable.
But beyond that, Ramhold recommends the website Camelcamelcamel, which provides price drop alerts and history charts for products sold on Amazon. Google Chrome has a price tracking feature that will notify you when things go on sale. And Demer says some sites, like Walmart and Wayfair, have pop-ups with info like "1,000 people bought this yesterday" or "this is in 100 people's carts" — signs that other customers also think something is a solid deal.
There are smaller, sneakier ways to use technology to score discounts, too.
Ramhold suggests "favoriting" items that you're considering buying, or even going so far as to put them in your cart a few days before checking out, because retailers (or the sellers themselves, if you're buying on a site like Etsy) will often email you a promo code to get you over the finish line. On Amazon, you may want to add a desired item to your wishlist and use my Alexa to let me know before it goes on sale.
These aren't ironclad guarantees, but "it's definitely worth padding out the different shopping methods you have to see if you can ... jump on those deals before they sell out," Ramhold says.
Know what to expect
It's 100% possible to save big bucks on Black Friday and Cyber Monday, but you have to be smart and methodical about it.
Part of this is knowing that some retailers simply don't do sales: For example, Apple is notorious for not discounting appliances in a traditional Black Friday sale, and Pecharsky says it's hard to save money on Weber grills. On the flip side, he says Old Navy, Under Armour, Kohl's, Macy's, Home Depot and Lowe's tend to boast frequent sales. Demer says Black Friday can be a great opportunity to get a deal on Dyson products and AirPods specifically.
Preparation is crucial, and so is self-control.
"You should only buy something that you actually need — you shouldn't buy an item just because it's on sale," Demer says.
More from Money:
How Do I Avoid Holiday Shopping Scams?
The 25 Worst Cities for Identity Theft So Far This Year
Why Are Store Return Policies Suddenly Getting Worse?