Why Staying Sharp Is a Smart Money Move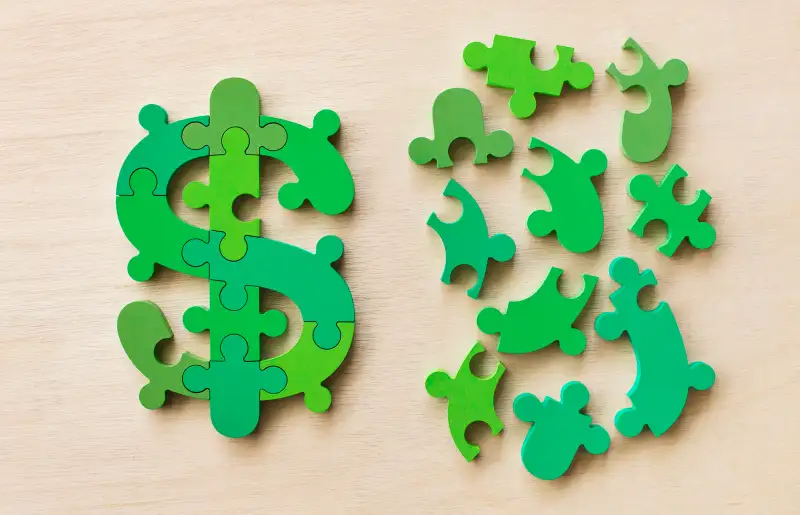 Dimitri Otis—Getty Images
This story is part of a series on how getting fit and healthy can boost your bottom line.
You've done a great job planning for retirement, so the last thing you want is to slip up and squander your savings once you get there.
Some of the earliest signs of cognitive decline—even what's caused by normal aging—may be difficulties with managing money, says Daniel Marson, co-director of the Alzheimer's Disease Center at the University of Alabama at Birmingham School of Medicine. "Cognitive disorders of aging really wreak havoc on financial skills," he says. Signs of trouble include missing key details in bank documents, a lack of understanding of concepts like reverse mortgages, and taking risks you wouldn't have otherwise taken.
A new study by Texas Tech professors Michael Finke and Sandra Huston and the University of Michigan's John Howe identified a worrisome combination: Financial literacy declines by about 1.5 percentage points a year after age 60, yet confidence in financial decisions remains steady. That can add up to more risk taking and helps explain why seniors are more susceptible to scams. (To protect your future finances—or your parents' money—simplify your investments, and set up a defense system.)
The best free help
Aerobic exercise can be beneficial, studies find. "Even light, leisurely exercise, two to three times a week, was associated with a decreased risk of cognitive decline in older adults," says Yonas Geda, a professor of neurology and psychiatry at the Mayo Clinic. You get the optimal benefit, however, from five to six days per week of moderate intensity exercise like walking briskly, swimming, or biking, he adds.
Adds J. Carson Smith, an associate professor of kinesiology at the University of Maryland, whose research has also suggested the protective effect of exercise: "Most people can find a place to walk."
Help worth paying for
Geda's research also suggests that everyday mentally stimulating activities like using a computer or playing games are associated with a lower risk of mild cognitive impairment. New, challenging skills may be the most helpful.
Read Next: How to Stress Less About Money
A 2014 study found that older adults assigned to learn digital photography, quilting, or both over three months showed memory improvements compared with those who engaged in easier or social activities. So if you've been looking to invest in a new, challenging hobby—say buying a $350 camera and taking a low-cost photography class at your local community college—go for it.
What's not worth the money
Brain games that can run $200 or more are no guarantee of sharper thinking. In 2014, a group of leading neuroscientists and psychologists signed a statement saying that despite some promising initial research, so far there is little evidence that playing such games improves broad cognitive abilities. Earlier this year the Federal Trade Commission said the company behind Lumosity brain games would pay $2 million to settle charges it oversold its products.