'Brunchfast' Is the Latest Play for Fast Food Customers in All Day Breakfast Battles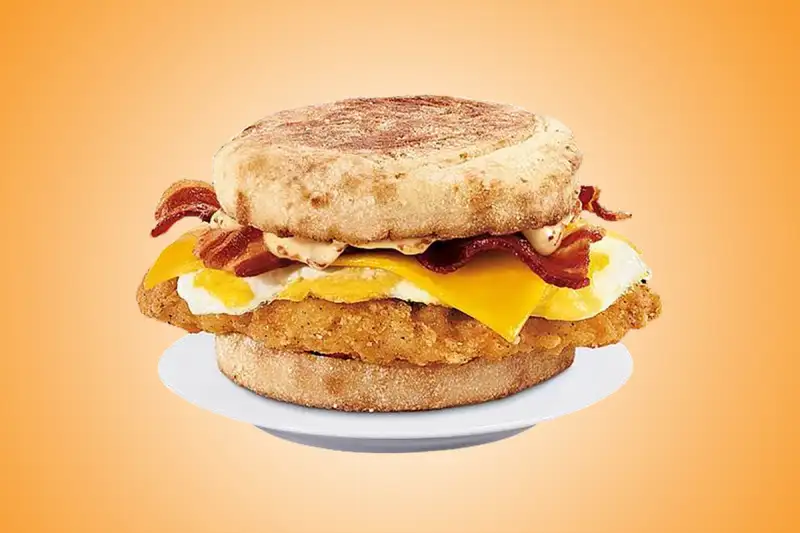 Based on the hottest fast food menu trend, customers sure do seem to love the option of chowing down as if they've just rolled out of bed, no matter what the time of day. More and more, you can order a fast food sandwich with egg in it 24/7, thanks to the spread of "all day breakfast" throughout the industry.
The newest addition to the all day breakfast battles comes from Jack in the Box, which just launched a menu category called Brunchfast. The options—served all day, of course—include the Bacon & Egg Chicken Sandwich, and the Brunch Burger, described as "a buttery croissant topped with a juicy beef patty, freshly cracked fried egg, hickory smoked bacon, mayonnaise and American cheese."
The move is an obvious response to McDonald's all day breakfast menu, which was introduced nationally last fall and has proved enormously successful. McDonald's has since expanded the menu with new all day breakfast items, and competitors such as Burger King and Dunkin' Donuts have added their own new breakfast options to try to entice consumers away from ordering yet another Egg McMuffin.
Read Next: 10 Things Millennials Buy Far More Than Anyone Else
Jack in the Box, as well as McDonald's for that matter, is also playing up to consumers who simply love brunch. That's basically everybody. But the highly coveted millennial demographic loves brunch more than any other generation. McDonald's seems to be well aware of this phenomenon, by the way; the company even trademarked the term "McBrunch" in 2014, a year before it rolled out all day breakfast nationally.
The brunch and all day breakfast battles are part of the larger fast food breakfast war that began in earnest several years ago. That's when players like Taco Bell, Hardee's, and White Castle realized that the breakfast was truly the most important meal of the day from the purely business perspective. Sales growth for fast food breakfast had been far outpacing lunch and dinner, and continues to do so lately. Over the past few years, nearly every fast food chain entered the breakfast market or upped its game with new menu options to try to steal market share from the fast food breakfast king, McDonald's.
As a result, nowadays, fast food customers can not only select from a much larger selection of breakfast items at the drive-thru, they can increasingly order them at any time of day.
Customers like this turn of events not simply because they sometimes want egg sandwiches at 2 p.m., or even 2 a.m. The trend is also a potential money saver for consumers: Jack in the Box Brunchfast items are typically priced in the $1.99 to $3.99 range, compared to $5 and up for most lunch and dinner sandwiches. McDonald's breakfast items are similarly cheaper than their later-meal counterparts.
Read Next: The Novelty of McDonald's All-Day Breakfast May Be Wearing Off
The all day breakfast trend, then, presents some risk to fast food companies. One reason that some McDonald's restaurant owners aren't crazy about all day breakfast is because of the likelihood of customers spending less money per visit by, say, ordering an Egg McMuffin rather than a pricier Big Mac. Then again, often all day breakfast items wind up as upsells for fast food chains, because many customers opt for an Egg McMuffin or McGriddle as an extra rather than a substitution to their regular orders.