Build-a-Bear Is Bringing Back Its Insanely Popular 'Pay Your Age' Promotion and They Have a Plan to Avoid Mass Chaos This Time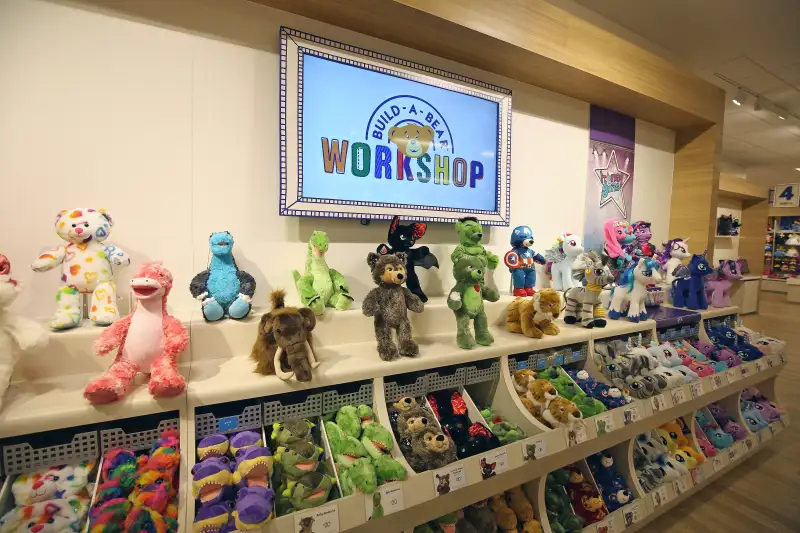 Adam Bettcher—2015 Getty Images
Build-A-Bear Workshop is bringing back an insanely popular deal — a "Pay Your Age" promotion offering kids the chance to buy a bear based on how old they are. So a 6-year-old child would pay just $6 for a bear, for example.
The Build-a-Bear "Pay Your Age" day appeared in stores last summer, and the deal proved to be incredibly appealing to fans of the retailer, which sells furry creatures at flat prices ($12 and up) before charging extra for accessories and outfits to personalize them.
In fact, the "Pay Your Age" deal was too popular for Build-A-Bear to handle. Massive crowds showed up at Build-A-Bear stores inside malls all over the country, and customers waited in line for hours. Before too long, the "Pay Your Age" promotion was shut down based on safety concerns. People still waiting outside the stores were turned away, sometimes with vouchers good for a future discounted purchase.
Build-a-Bear apologized, and promised a discount lasting through the summer of 2018, but many customers were disappointed and angry.
For the 2019 edition of the "Pay Your Age" deal, Build-a-Bear has made some changes to avoid last year's mishaps (and customer meltdowns).
Instead of hosting a single "Pay Your Age" day, Build-a-Bear is asking customers to enter for a chance to win a ticket valid for up to two pay-your-age bears. You must enter online by Sunday, June 16, for a chance to get a "Pay Your Age" ticket, and tickets must be redeemed in Build-a-Bear stores between June 24 and June 28. Kids must be present when the tickets are redeemed, and there is a limit of one "Pay Your Age" bear per child. Build-a-Bear says it will award more than 200,000 "Pay Your Age" tickets.
When you enter to win a "Pay Your Age" ticket, you'll also get the chance for your child to win a Build-a-Bear birthday party experience, valued up to $250.