Why Candy Sales Climbed During a Year With High Inflation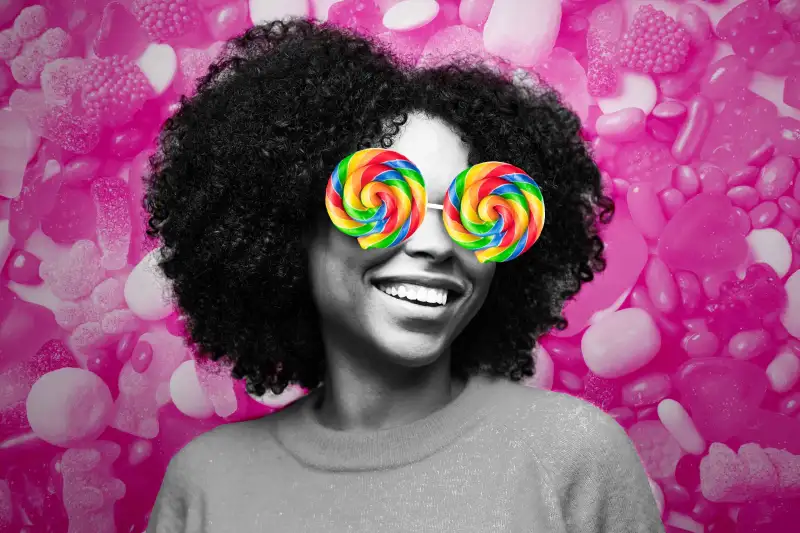 Mary Poppins always insisted a spoonful of sugar makes the medicine go down, and a new report suggests that it may also make inflation a little less bitter for everyday consumers.
The National Confectioners Association, a trade organization promoting candies, released data this week that suggests rising costs have not kept people from treating themselves to sweets. In fact, sales of confectionery goods increased 11% in 2022.
The report also included poll data from a sample of 1,567 U.S. consumers between the ages of 18 and 75, reached at the end of last year.
What the data says
Sales of confectionery goods jumped from the previous record high of $36.9 billion in 2021 to $42.6 billion last year.
The National Confectioners Association said sales growth was driven by inflation.
What the survey says
Responses to the survey suggest that consumers are using candy as an affordable way to cope during an "expensive" and "somewhat stressful" time. Nearly three-quarters of respondents said sweets are still an affordable treat amid the rising cost of living.
Shoppers are opening their wallets to try new treats, too: About 61% said they're looking for new products to try in the candy aisle occasionally or frequently.
Money-saving measures, however, are still present in purchasing behavior — 45% of consumers said they're switching between types of candy, brands, stores and package sizes in order to save.
The takeaway
Rising costs are stressing consumers out. Inflation hit a 40-year high in 2022, and households are tightening their belts. A recent Morning Consult poll found 41% of consumers say they're changing their financial habits amid recession fears, taking steps like bulking up emergency savings, cutting back on spending, and stockpiling food or supplies.
It's no wonder Americans are looking for little ways to enjoy themselves — and, apparently, candy is still a comfort they can turn to amid economic uncertainty.
More from Money:
Rising Rent and Homeownership Costs Are Keeping Inflation Elevated
Worried About Inflation and Volatility? This 'Very Niche' Investment Could Be Right for You