The Best and Worst States to Have a Fender Bender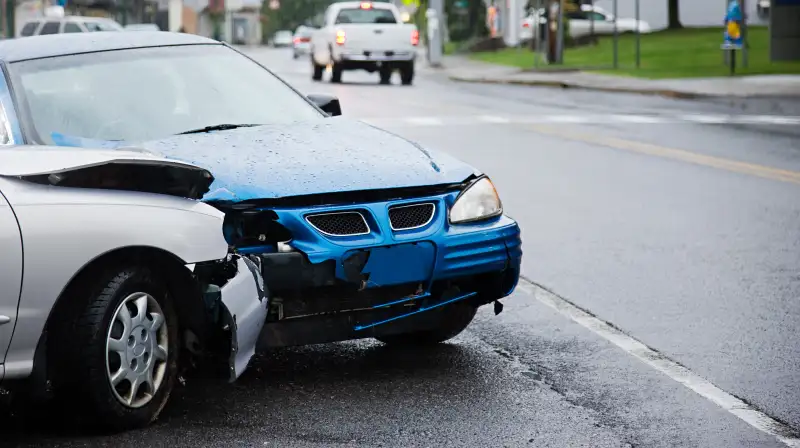 Filing just a single claim for more than $2,000 after a car accident can raise your auto insurance premium by more than 40% on average, according to a new study by insuranceQuotes.com, and you can expect your premium to nearly double if you file two.
The study looked at insurance premiums for a college-educated, 45-year-old woman who has never filed a claim. For that driver, a bodily injury claim will raise premiums by 45% on average, while a property damage claim will hike them by 41%. However, a comprehensive claim, such as theft or damage from falling objects, will cause only a 2% price increase.
Typically, sharp premium hikes kick in only if the accident is the driver's fault, the study notes. If the other driver's policy covers the claim, a policyholder will likely avoid such higher costs.
Because of different regulatory environments, the penalty varies widely depending where you live. In Maryland insurance premiums increase an average of 22% after one accident claim, the lowest hike in the nation. That's an enviable number for drivers in Massachusetts, where premiums are closely tied to driving records. Bay State residents face a 76% increase, the highest in the nation.
For consumers, the lesson is simple: After a minor accident, you might be better off covering repair costs out of pocket rather than tapping your insurance policy.
"If there are injuries involved, you almost certainly want to file a claim," says Michael Barry, vice president of media relations for the Insurance Information Institute, adding that bodily injury costs are often five times the payout of a property damage claim. "If it's a fender bender, you might not want to."
By dishing out the cash to repair a bumper, you could avoid the long-term financial hit of years worth of higher premiums. (One possible exception: Look at your policy to see if you have accident forgiveness, advises Barry.) You can run the numbers with insuranceQuotes's "Should I Make a Claim?" calculator.
In these 10 states in particular, you might be better off taking the hit.
States With the Highest Premium Hikes After a Single $2,000 Claim
State
Average annual auto premium
Average increase
Massachusetts
$977
76.3%
California
$750
75.4%
New Jersey
$1,220
62.4%
North Carolina
$611
51.7%
Minnesota
$719
47.9%
South Dakota
$557
44.8%
Iowa
$561
41.6%
New Hampshire
$717
39.5%
Washington
$810
39.5%
Virginia
$692
37.5%
Whereas in these 10 states, a single accident won't be as costly.​
States With the Lowest Premium Hikes After a Single $2,000 Claim
State
Average annual premium
Average increase
Maryland
$996
21.6%
Michigan
$1,049
23.4%
Montana
$658
24.6%
Oklahoma
$737
24.6%
Mississippi
$748
25.9%
Nebraska
$617
27.6%
New York
$1,152
27.8%
Missouri
$684
27.9%
Alabama
$659
28.6%
Maine
$582
29.1%
Sources: Average premiums via National Association of Insurance Commissioners (NAIC); insuranceQuotes.com.
Though many factors go into determining your premiums, the number and severity of insurance claims is a starting point for insurers, which then factor in variables like your age, driving record, and type of vehicle.
If you live in Detroit, any increase to your premium will add to an already substantial financial burden. According to carInsurance.com, drivers in the 48227 zip code in the Motor City already pay $5,109 annually, the highest average premium in the country. You can check out the website's car insurance calculator to see how your zip code compares to that of Normal, Ill. (61761), whose residents only pay $827, the lowest in the country.
UPDATE: This post was updated to add more details about the study and to clarify the averages.
Rates are subject to change. All information provided here is accurate as of the publish date.