Carpool Lane Cheating on the Rise, Sometimes With Fake Babies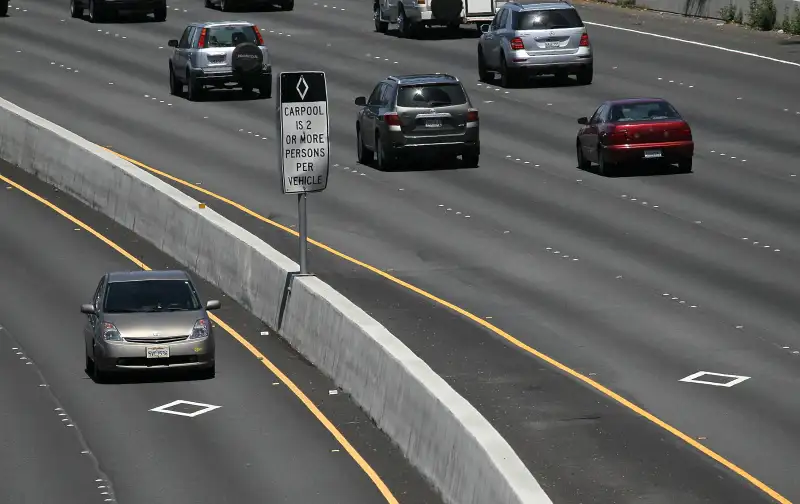 Sullivan, Justin—Getty Images
Some people leave work early to beat the traffic -- but other commuters just grab a fake baby and hop into the carpool lane.
The lifelike dolls -- which have actually prompted would-be police rescues in hot parking lots -- are part of what appears to be an epidemic of cheating in the carpool diamond lanes, now that rising employment has increased highway traffic woes.
In Silicon Valley's Santa Clara County, state and county officials found an average of 41% of drivers checked at 28 expressway locations were breaking the carpool lane rules, according to the San Jose Mercury News. That's almost an 100% increase from five years ago. And in nearby Redwood City, state officials say cheating has increased from 5% to 30% over the same time period.
California's Highway Patrol is on pace to dole out 22,000 tickets, which start at $350, the Mercury News says.
And phony carpoolers are not just a problem in California. In Salt Lake City, the capital of the most religious state in the union, transportation officials say one in five cars in the diamond lane is riding dirty. The state is beginning to crack down, the Salt Lake Tribune reports, issuing 1,616 tickets over the past year, averaging $162.
But for many people stuck with a 2.5-hour commute, an occasional ticket might be a small price to pay.