America Just Saved Your Carry-On Bag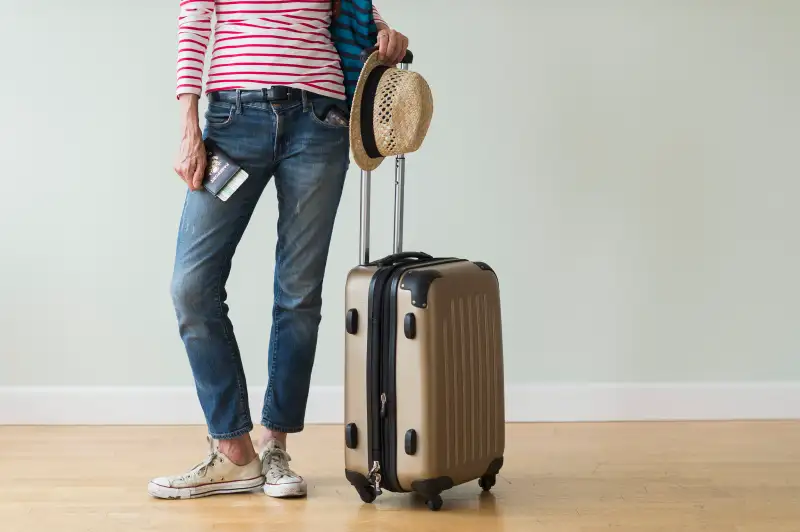 Tetra images RF/Getty Images
Last week, the International Air Transportation Association made waves in the travel world when it announced a proposal to reduce the size of airline carry-on luggage. The new specifications were a 20% smaller than what major U.S. carriers currently permit, leaving many travelers worried they might have to purchase new luggage if they wanted to bring them on board.
Now, the Chicago Tribune reports that the trade group, whose member airlines represent almost 85% of total air traffic, is backing down and beginning a "comprehensive reassessment in light of concerns expressed, primarily in North America."
While the IATA, which is based in Montreal, gave the entire continent credit for shouting down its bag regulations, U.S. opposition may deserve the most credit. Senators Chuck Schumer (D-N.Y.) and Robert Menendez (D-N.J.) both ridiculed the plan, with Menendez expressing his suspicion that the proposal could be "another industry ploy related to baggage fees since dubious tactics, like hidden fees, are already used to trick consumers."
Meanwhile, the Associated Press reports a U.S. airline group that includes American, Delta and United, the world's three largest airlines, also came out against the bag standards.
Backlash against the smaller carry-on bags initially prompted the IATA to clarify that their proposal was not a hard cap, but rather an optimum size that would give qualifying luggage priority to stay on the plane in case the flight became too full. But on Wednesday, the organization backed off further and announced it was putting the plan on hold for reassessment.
As the Upshot's Josh Barro points out, the IATA isn't exactly crazy to be encouraging smaller carry-ons—unpopular as the idea may be. "On average, commercial flights on American carriers rose from 73 percent full in 2002 to 83 percent full in 2014," writes Barro. "Those trends, and the imposition of fees for checked baggage, have combined to mean overhead bin space is increasingly scarce, and airlines must more frequently gate-check carry-on bags, which delays boarding and annoys passengers."
But he also notes policing luggage sizes can be too time consuming (and off-putting to passengers) to be cost-effective for airlines, which is why most companies don't even abide by the current size limits. "In the past, U.S. airlines have not enforced their existing carry-on luggage standards, so American consumers continued to purchase the larger sized carry-ons," Stephanie Goldman, a senior director for marketing at the luggage manufacturer Samsonite, told the Upshot.
Now, thanks to America, you can still bring those larger bags on your flight.
Read next: Airline Group Says Your Carry On Bag Should Be Even Smaller