Pack This $3 Item With You Every Time You Fly, According to Travel Experts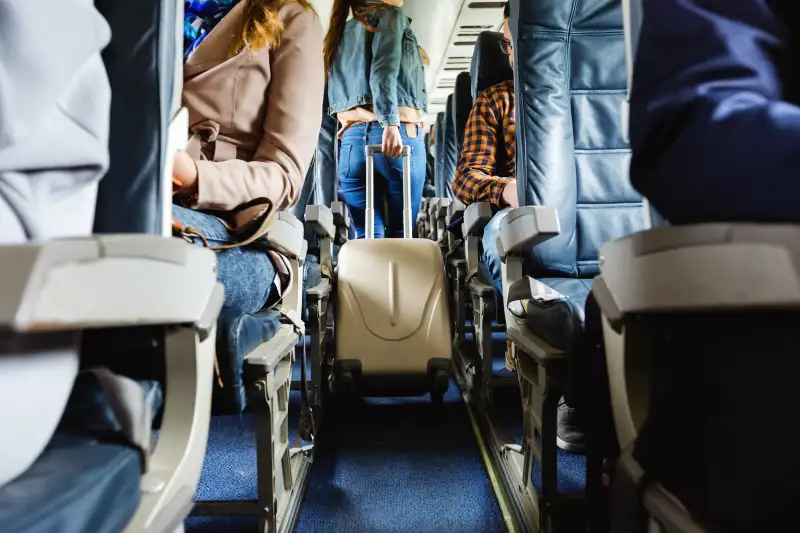 Besides your passport and boarding pass, there's one more item that travel bloggers (and doctors, for that matter) highly recommend you always have with you on a flight.
It's not a sanitizer, despite recent stories of germ-laden airport and airplane fixtures: Rather, it's a moisturizer called Cetaphil, available at drugstores for about $3.
Many people have their own preferred moisturizers packed in their luggage, but experts say you should also buy a good, travel-sized moisturizer to apply (and keep reapplying) on board.
The reason: Flights will dry out your skin faster than a desert, according to Los Angeles dermatologist Aegean H. Chan. While she advises drinking water before and during a flight, she cautions that's not enough to save your skin from an airplane's ultra-dry atmosphere.
Consequences of the low humidity — often just 10% or 20%, Chan says — can include discomfort, inflammation, cracking or flaking.
Some travel bloggers even advise taking your moisturizing ritual one step further. Nicole Andersson suggests applying Vaseline, serums (packed in TSA-approved sizes) and Korean face masks in flight.
But the simplest (and most affordable) option is to keep a small bottle (less than 3 ounces) of Cetaphil moisturizing cream in your carry-on luggage.
"I try to be as prepared as I can be," says frequent traveler Andersson.
A travel-size, 2-ounce Cetaphil moisturizer bottle costs $2.99 at Target.