Flash Sale: Southwest Is Selling Cheap Flights Starting at $42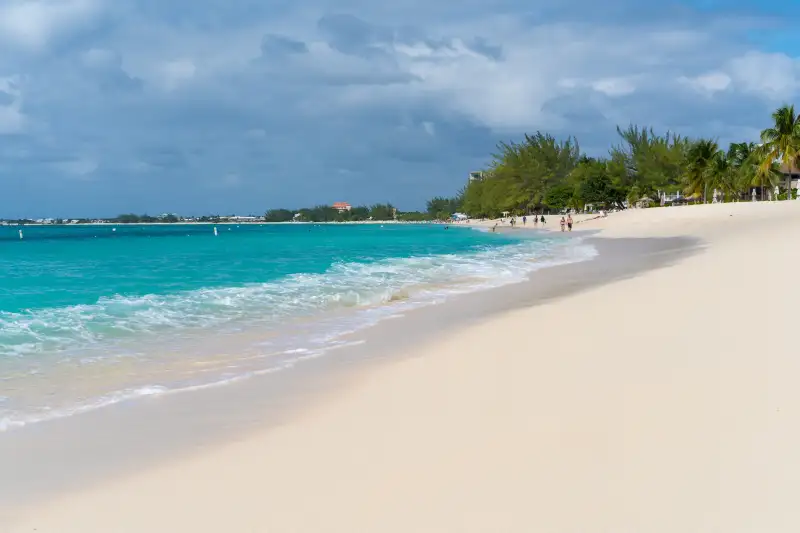 Larissa Sakhnenko / EyeEm—Getty Images/EyeEm
The deadline for taking advantage of a huge sale from Southwest Airlines is rapidly approaching.
The airline is offering discounted prices on hundreds routes, and tickets must be booked by Thursday, August 17. Many routes start under $50 each way, and at least one (Los Angeles to Las Vegas) costs just $42.
There are some great deals on international routes too, including cheap prices to Mexico and the Caribbean. For example, tickets are going for as little as $59 on flights from Fort Lauderdale to Grand Cayman.
A 21-day advance purchase is required, and there are some restrictions. For the most part, the lowest fares on domestic flights are not available for departure on Fridays and Sundays. Some blackout dates apply around holiday periods, and availability is limited.
Here is a sample of sale prices for flights nearly everywhere Southwest flies. All prices are listed on a one-way basis, before mandatory taxes and fees are added. Here's where you can find the full list.
Los Angeles to Las Vegas: $42
Baltimore to Cincinnati: $49
Baltimore to Manchester, NH: $49
Baltimore to Providence: $49
Cleveland to Milwaukee: $49
Las Vegas to San Diego: $49
Oakland to Las Vegas: $55
Sacramento to Long Beach: $55
Burbank to Salt Lake City: $57
Atlanta to Boston: $58
Chicago to Louisville: $59
Las Vegas to San Jose: $59
Fort Lauderdale to Grand Cayman: $59*
Chicago to Newark: $64
Oakland to San Diego: $65
Boston to Nashville: $68
Houston to New Orleans: $68
Fort Lauderdale to Belize City: $69*
Orlando to Atlanta: $69
Washington, D.C. (Dulles to Reagan) to Fort Lauderdale: $69
Atlanta to Detroit: $77
Boston to Dallas (Love): $78
Baltimore to Minneapolis: $84
Hartford to Fort Myers: $84
Albuquerque to San Diego: $86
Fort Lauderdale to Cancun: $100*
Austin to Los Angeles: $107
Newark to Austin: $109
Chicago to Phoenix: $114
Denver to Pittsburgh: $114
Denver to Newark: $124
Austin to Seattle: $137
Oakland to Cabo San Lucas: $164*
*Note: Some flights from the Caribbean or Mexico back to the U.S. are significantly more expensive. For example, Southwest's sale price from Belize City to Fort Lauderdale is $145, compared to $69 for Fort Lauderdale to Belize City.