$69 Will Buy You a Flight to Europe Right Now, Even from the West Coast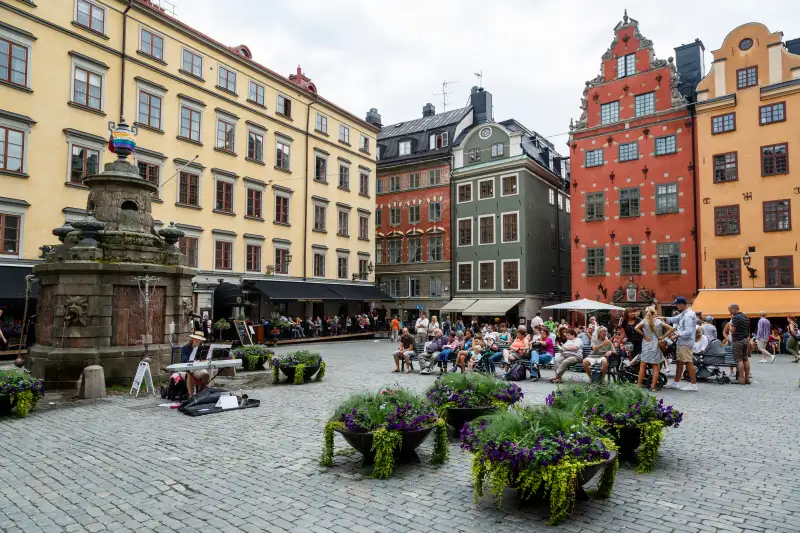 Yadid Levy / robertharding—Getty Images/Robert Harding World Imagery
The competition among low-fare airlines in the transatlantic market is officially bonkers.
Last week, low-cost upstart Norwegian Air launched a sale with $89 one-way fares to Europe this autumn, on routes such as Providence to Bergen, Hartford to Edinburgh, and New York (Stewart International) to Dublin. Now rival WOW Air is ratcheting up the price war, with airfare from six U.S. cities starting for as little as $69 to great European destinations such as Berlin, Copenhagen, London, and Paris.
We've rounded up the list of routes with $69 flights below, good for departures in September, October, November, and December. Prices are one-way, and passengers should expect that return flights from Europe will be more expensive. Generally speaking, the cheapest one-way fares from Europe to the U.S. are roughly $139 to $199 for the connections listed below. So, assuming you're flexible enough to travel on dates with the lowest prices available, you can expect to pay somewhere between $200 and $275 for a round trip, with all mandatory taxes and fees included.
That's phenomenally cheap. Just bear in mind that WOW Air's transatlantic flights always connect via the carrier's hub in Reykjavik, Iceland, and sometimes the layovers can be brutally long. Also, WOW Air's lowest-price tickets are strictly no-frills, and any amenities above basic transportation cost extra—including seat reservations, food, and carryon or checked baggage.
Finally, while we've gathered the $69 flights here, they hardly represent the only bargains offered by WOW Air right now. While browsing the airline's site for deals, we saw plenty of other tempting one-way flight prices, like Boston or Pittsburgh to Milan from only $99, and New York to Amsterdam or Paris for $149. WOW Air also recently introduced new service and $99 flights to Reykjavik from four new U.S. cities (Cincinnati, Cleveland, Detroit, St. Louis), as well as tickets from these cities to Amsterdam, Frankfurt, London, and Paris for just $149.
Boston to Berlin: $69
Boston to Brussels: $69
Boston to Copenhagen: $69
Boston to Dublin: $69
Boston to Edinburgh: $69
Boston to London: $69
Boston to Paris: $69
Boston to Stockholm: $69
Los Angeles to Berlin: $69
Los Angeles to Brussels: $69
Los Angeles to Copenhagen: $69
Los Angeles to Dublin: $69
Los Angeles to Edinburgh: $69
Los Angeles to London: $69
Los Angeles to Paris: $69
Los Angeles to Stockholm: $69
Miami to Berlin: $69
Miami to Copenhagen: $69
Miami to Dublin: $69
Miami to Edinburgh: $69
Miami to London: $69
Miami to Paris: $69
Miami to Stockholm: $69
Pittsburgh to Berlin: $69
Pittsburgh to Brussels: $69
Pittsburgh to Copenhagen: $69
Pittsburgh to Dublin: $69
Pittsburgh to Edinburgh: $69
Pittsburgh to London: $69
Pittsburgh to Paris: $69
San Francisco to Berlin: $69
San Francisco to Brussels: $69
San Francisco to Copenhagen: $69
San Francisco to Dublin: $69
San Francisco to Edinburgh: $69
San Francisco to London: $69
San Francisco to Paris: $69
San Francisco to Stockholm: $69
Washington, D.C. to Berlin: $69
Washington, D.C. to Brussels: $69
Washington, D.C. to Copenhagen: $69
Washington, D.C. to Edinburgh: $69
Washington, D.C. to London: $69
Washington, D.C. to Paris: $69
Washington, D.C. to Stockholm: $69