$15 Flights! Crazy Airfare Sales From 4 Airlines Right Now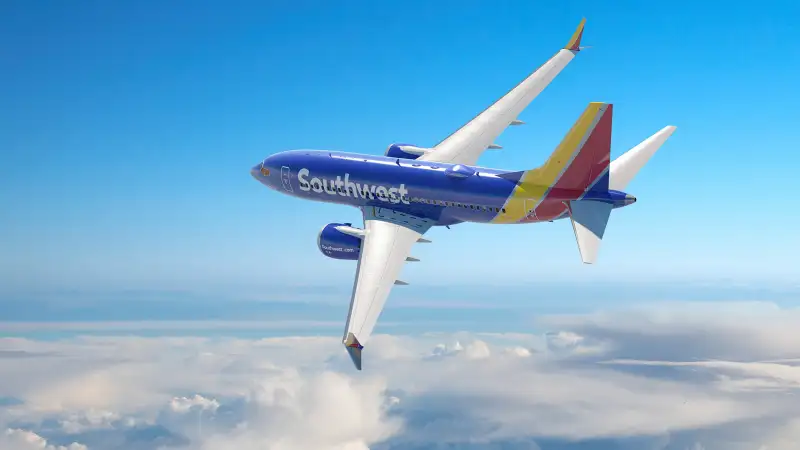 courtesy Southwest Airlines—Wieck
The data indicates that, at long last, flights are getting cheaper. Based on this week's crop of new airline sales—with four airlines launching sales starting under $50 a flight—it sure seems like prime time to snag a deal.
Before plotting a cheap getaway, note that availability on the fares listed below is limited in terms of both seats and dates. Be as flexible as you can to ensure the best possibility of paying the least. For the most part, forget about flying on a Friday or Sunday for a prayer of grabbing one of these bargain fares. But if your schedule allows midweek travel during the off-peak autumn season, there are some amazing deals to be had.
Frontier Airlines: From $15
Like Spirit Airlines, Frontier runs on a business model of cheap flight prices and few (read: almost no) complimentary extras. The tradeoff for having to pay for basic amenities like carry-on baggage is inexpensive airfare, especially when there's a sale—like now. One-way flight prices start at just $19 or $20 for select Tuesday, Wednesday, and (sometimes) Saturday departures on routes such as Phoenix to Chicago, Denver to Portland (OR), Cleveland to Raleigh-Durham, and St. Louis to Orlando. In most cases, flights must be booked by August 26. In many cases, the fare is lowered to $15 with use of the code SAVEBIG when purchasing.
Spirit Airlines: From $34
Low-fare, high-fee Spirit Airlines lists select dates this fall when fares start at just $34 each way on routes such as Atlantic City to Atlanta, Philadelphia to Myrtle Beach, New Orleans to Chicago, Las Vegas to San Diego, and Orlando to Cleveland. Longer routes like Fort Myers to Minneapolis and Los Angeles to Cleveland are priced starting at just $63. These sale prices must be booked by August 26, and availability and dates are limited. Members of Spirit's $9 Fare Club can save up to $10 or so more on each flight, though paying the $60 annual fee is probably only worth it if you fly Spirit a few times a year.
Southwest Airlines: From $39
Because Southwest is the lone airline that still allows passengers to check two bags at no extra charge, this is arguably the best value of the bunch. The airline is discounting flights all over the country, and sale airfares are valid for purchase through September 3. Still, availability is limited so it's probably best not to wait too long. The best fares start at $39 each way on a few routes to and from Washington, D.C. (Reagan) and Indianapolis, Akron, and Columbus (OH). Among the other intriguing deals are Orlando to Indianapolis ($102), Seattle to Orange County ($94), Oakland to Las Vegas ($63), and Baltimore to Fort Lauderdale ($88).
JetBlue: From $49
Bookings must be made by Wednesday, August 26, to snag JetBlue fares such as Detroit to Fort Lauderdale ($79), Hartford to Washington, D.C., ($79), Charlotte to Boston ($79), New York-JFK to Jacksonville ($99), Long Beach to Sacramento ($59), Las Vegas to Long ($49), and Boston to Richmond ($49). Fares on valid on Monday-Thursday and Saturday departures from September 8 to December 16, with a few blackout dates around holidays.
Read next: This Is the Cheapest Time of Day to Book a Flight