The Next Spirit Airlines May Be No Better Than the Old One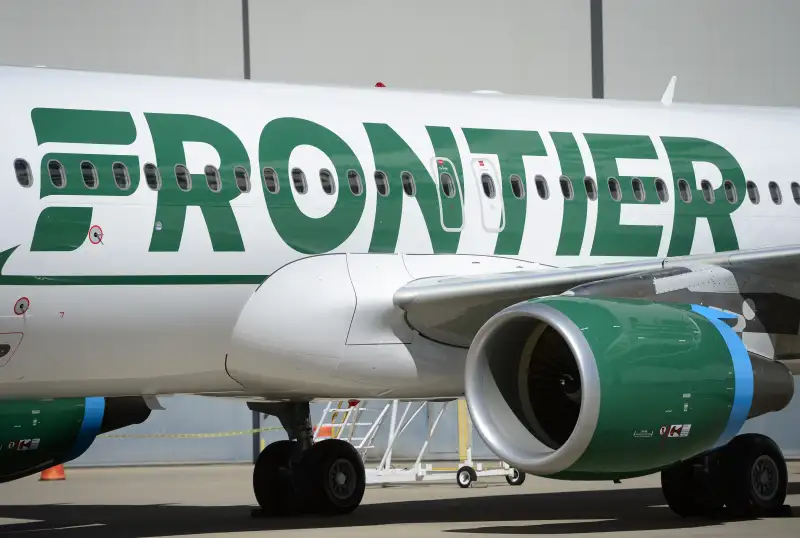 Scott, Kathryn—Getty Images
How much discomfort is someone willing to endure for a cheap flight?
This is the question travelers must consider when facing the prospect of flying on the new Frontier Airlines. The carrier, reinvented by Indigo Partners, the private equity firm led by Bill Franke who ran ultra-low budget airline Spirit Airlines, has scaled back on basic amenities like legroom and gotten rid of TVs, free carry-on bags, complimentary drinks, free reserved seating, and even its toll-free customer service number.
And, like its highly profitable low-cost rival Spirit Airlines, Frontier's strategy of cutting costs and airfares while adding fees have yielded great financial rewards for the company. Frontier earned more than $129 million last year, and it plans on a huge expansion that would double its fleet in less than a decade, reports The Wall Street Journal.
Unfortunately, Frontier's growth and enhanced profits have come at the sake of customer satisfaction and the quality of the service. Delays plague almost a third of Frontier's flights, and the rate of customer complaints about the airline are second only behind Franke's former project, Spirit.
What's more, while Spirit has a long-established reputation for cramped seats and few complimentary extras, the brutally efficient character of Franke's Frontier Airlines is at odds with the airline's past reputation of catering to business travelers and special touches like complimentary cookies. This sharp break from the past has especially frustrated passengers in Frontier's main hub, Denver. But to the airline, that's the cost of providing an ultra-cheap fare -- some as low as $15.
Franke, however, maintains that he isn't doing things quite like he did at Spirit, which charges for water and doesn't have reclining seats. He believes plenty of consumers would be happy to pay slightly more than basement prices to get a more humane experience. "I now think there is a kinder, gentler way," he told the Journal.