Gas Prices Will Soon Drop Below $2 Per Gallon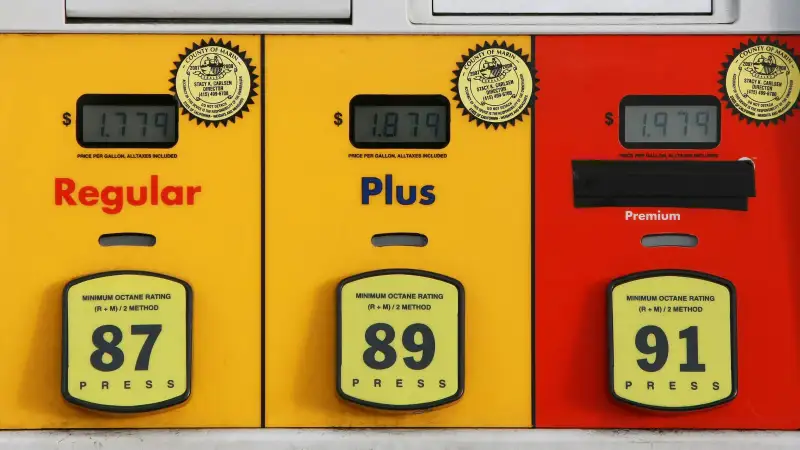 Justin Sullivan—Getty Images
As of Monday, the national average for a gallon of regular was down to $2.77, according to the AAA Fuel Gauge Report, while the average in at least 10 states was under $2.60. At this time one year ago, the national average was $3.27 per gallon, which at the time was considered reasonable, if not downright cheap.
Wholesale prices for U.S. crude oil are down 38% compared with June, and analysts expect prices to keep dropping in the weeks ahead. The trickle-down effect is that American drivers will be receiving a holiday gift in the form of cheaper and cheaper gas.
How cheap? The national average may hit $2.50, and gas stations in states where pump prices are already low are all but guaranteed to dip into sub-$2 territory.
"We'll see at least one station in the nation at $2 by Christmas," Patrick DeHaan, an analyst with the gas price-tracking site GasBuddy told Bloomberg recently. "And that's not really a prediction at all. That's more like a certainty."
"Drivers in southeastern states may see a select few stations selling gas at or below $2 in the coming weeks," AAA spokesman Josh Carrasco said in a news release.
Drivers in all states can expect increasingly cheaper prices at the pump through the end of the year. And drivers in states where prices are already below average—including Alabama, Arkansas, Mississippi, Missouri, Oklahoma, South Carolina, Tennessee, and Texas—are most likely to see prices drop below the $2 mark.
Read next: There's an App for the Next Time Your Car Breaks Down