How to Go to the Movies for $1 This Summer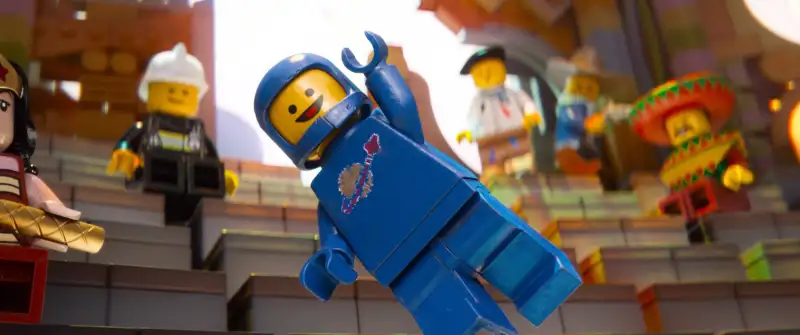 Warner Bros.—Courtesy Everett Collection
The average price of a movie ticket was $8.17 last year. Thanks to bargain-priced kids' movie programs that get under way around the time the school ends, that same sum could cover admission to 10 films this summer—and leave you with a little left over to pay for a snack.
No fewer than three movie theater brands are hosting special kids' movie programs this summer. Before getting your hopes up too high, you can forget about seeing just-released films at these super-cheap prices. While the particulars of each are slightly different, they all involve the showing of older, second-run movies like Mr. Peabody and Sherman, Rio 2, and Penguins of Madagascar. The specially priced showings are limited to weekday mornings too.
The tradeoff is that instead of paying $8 or $12 for a first-run movie ticket—or perhaps $6 for a matinee—admission to the kids' program films is usually just $1 or $2 apiece. That's the walk-up price. Families also have the option of paying for admission to 10 movies in advance at the bargain-basement price of maybe $5 or $7, depending on theater.
Yes, this is the full movie theater experience, so you should go in expecting your kids to beg for popcorn, soda, and Raisinets. One reason theaters host these programs is to upsell patrons on overpriced extras. That's how theaters make money, after all. Another reason theaters want to draw in kids on slow weekdays is that this is the perfect target audience for advertising new movies coming out this summer, such as Hotel Transylvania 2—which just so happens to sponsor at least one of the kids' movie programs, and which will most certainly not be available to see this summer for $1.
All in all, it's still a pretty great deal. Sure, you could rent the movies they're showing at Redbox for $1.50, or perhaps even borrow a copy from the local library or stream it on Netflix for free. And yes, there's a strong likelihood you'll have to cope with a child begging for candy and a return to the theater to see Hotel Transylvania 2 at full price. These are tradeoffs a parent can live with considering you're paying only $1 or 50¢ for the thrill of "going to the movies" an icily air-conditioned theater this summer. Here are the particulars:
Cinemark Summer Movie Clubhouse
Hundreds of Cinemark theaters around the country—41 in California alone—host this 10-week program in which walk-up admission to one kids' movie per week is just $1. Alternately, families can buy admission to all 10 films in advance for a mere $5, or 50¢ per show. Generally speaking, the programs kick off around the time kids start summer vacation. The specially priced shows are older releases like Rio 2, Mr. Peabody and Sherman, The Nut Job, and Night at the Museum: The Secret Tomb, and they are limited to specific times on weekday mornings—perhaps 10 a.m. on Wednesdays or Thursdays.
Harkins Theatres Summer Movie Fun
Harkins is a small theater chain with 30 locations in five states in the Western U.S., more than half of which are in Arizona. It has run a summer kids movie program for more than three decades. This summer, theaters will show second-run films like Puss in Boots and The Box Trolls over the course of 10 weeks, on weekday mornings starting in late May or early June. Walk-up admission is $2 per movie, or a pass for all 10 movies runs $5 or $7, depending on the location.
Regal Summer Movie Express
The Annie reboot, Madagascar 3, Muppets Most Wanted, The Lego Movie, Penguins of Madagascar, Paddington, and Turbo are among the movies being shown for $1 each over nine weeks this summer at Regal theaters around the country. All showings are 10 a.m., generally on Tuesdays and Wednesdays, starting in mid- or late June.