Chicken Wing Prices Are Falling Just in Time for the Super Bowl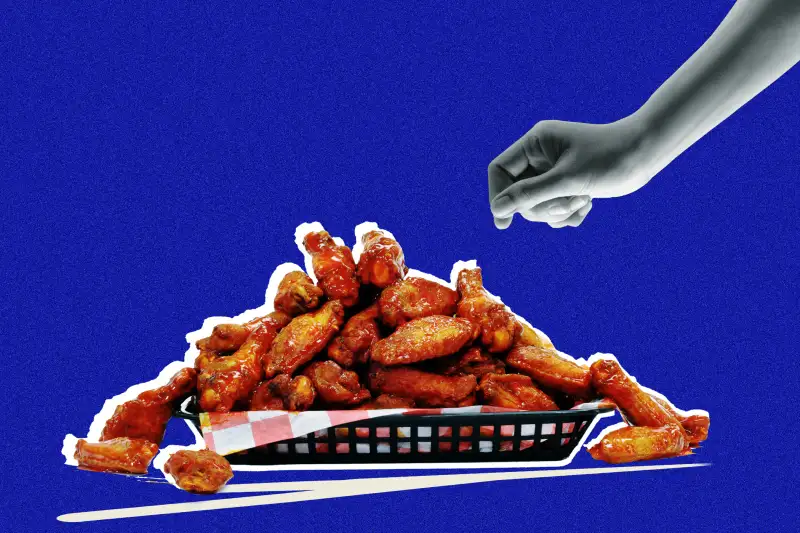 Hosting for the big game will likely cost less this year, at least if you're planning to serve chicken wings — and is a Super Bowl party really a Super Bowl party without them?
Fresh chicken wings are running about $2.62 per pound at supermarkets, down from $2.98 a year ago, according to the U.S. Department of Agriculture's weekly price report. Inflation-weary shoppers are certainly overdue for some price relief after experiencing sticker shock on groceries for more than a year.
What experts say
Wing prices are lower because poultry producers have increased chicken supply to the highest levels since early 2019, according to Michael Swanson, chief agricultural economist at Wells Fargo.
This may seem surprising considering that egg prices have soared due to bird flu outbreaks, but the chickens we eat aren't nearly as vulnerable to the disease as chickens that lay eggs due to different farming styles.
While wing prices will likely rise in the next 10 days as demand picks up ahead of the game, Swanson reports that current chicken wing prices are about 22% lower than the prices during Super Bowl week last year.
The National Chicken Council is forecasting that Americans will eat 84 million more chicken wings during this Super Bowl weekend than they ate last year, bringing the total to 1.45 billion.
"The two main reasons are more favorable prices and more people getting back to normal and gathering for the big game, whether at home or at a bar/restaurant," says Tom Super, a spokesperson for the council.
Beyond wings, party hosts will also likely save on avocados for guacamole, Swanson says, explaining that prices are down 20% from last year thanks to a strong crop year. And sirloin steak prices have dropped in the past year from $11.06 per pound to $10.17 per pound, he adds.
On the other hand
Not everyone's Super Bowl party will cost less this year. Beer prices have increased by 11% in the past year, and hamburgers are also "slightly" more expensive, according to Wells Fargo.
Overall, grocery prices are up 11.8% in the past year, according to the "food at home" index in the latest consumer price index report.
Bottom Line
Last year, high food prices added to the stress of trying to host the perfect Super Bowl party, but if you're serving wings and guac, costs could be lower this year.
More from Money:
Inflation Is No Longer the No. 1 Problem Facing the Country: Poll
6 Things That Are Getting More Expensive Even as Inflation Cools