The Big Change Chipotle Hinted at Is Actually Happening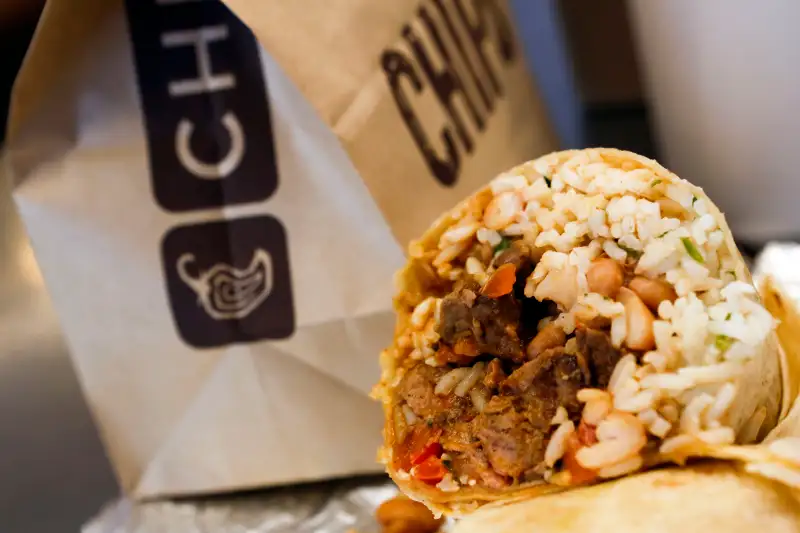 Bloomberg—Bloomberg via Getty Images
It's here. Chipotle Mexican Grill is officially welcoming chorizo into the fold.
The spicy chicken-and-pork sausage lands on menus in Manhattan; Columbus, Ohio; Sacramento and San Diego, California, as well as at one restaurant in Denver and one at Washington, D.C.'s Dulles International Airport, today. Fans in other cities will have to sit tight a little longer: Chorizo will be on Chipotle restaurant menus nationwide by fall, according to the company. It will be grilled at the restaurants to give what the company called "a perfect char."
"While we have never been opposed to changing our menu, we only do so when we think there's an opportunity to add something that is really unique but that fits within our overall menu," Steve Ells, founder, chairman and co-CEO, said in a company announcement.
Read More: Are Chipotle Burgers Coming to a Location Near You?
"The only major change in the past 23 years has been the addition of tofu sofritas in 2014," Business Insider pointed out.
Chipotle strongly hinted that it could be adding chorizo to its famously unchanging menu back in April, when it floated the possibility during a sales call. It's just one strategy the company is using in the hopes of wooing back customers scared off by a series of food-borne illnesses at its restaurants, including E. coli and norovirus outbreaks. In its first quarter, revenue dropped by 23% and same-store sales plummeted 30%.
Earlier this week, Chipotle announced the debut of a three-month "Chiptopia" loyalty program, which will reward members with goodies like free burritos, chips and guacamole. The company said it plans to use the results and findings to help it create an ongoing customer rewards program.