Chipotle's Employee Benefits Now Include Free College Tuition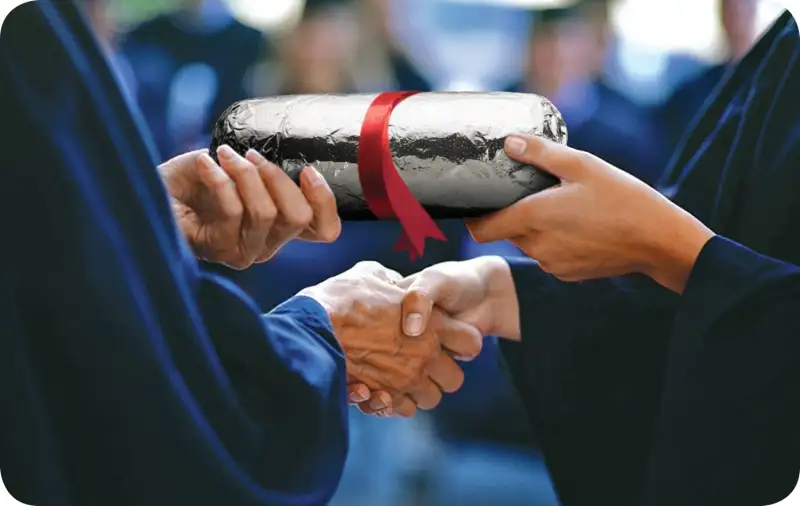 Hand-out—Chipotle Mexican Grill
Chipotle will help its employees pay for a online college degree as part of a new benefit the company announced Tuesday.
The fast-casual chain says it will pay 100% of tuition for eligible employees working toward an associate's or bachelor's degree. The program applies to business or technology degrees offered online at University of Arizona, Bellevue University, Brandman University, Southern New Hampshire University and Wilmington University.
Employees who work 15 hours a week or more are eligible for the program after 120 days of employment. Chipotle officials estimate up to 80,000 employees qualify.
Chipotle joins the likes of Starbucks, Walmart, Fiat Chrysler, and Amazon, which have all introduced broad employee free tuition programs in recent years.
The initiatives come at a time when rising prices have made attending college a riskier decision for many families, even as economists increasingly predict workers will need some level of postsecondary education or training to land a decent-paying job. As many as 9 out of 10 new jobs today go to workers with a college education, according to a Marketwatch report.
Many large corporations — about 50%, according to the Society for Human Resource Management — offer up to $5,250 in tuition reimbursement that employees can typically use at any accredited college or university. Newer programs, including Chipotle's, are both more generous and more limited in some ways.
They're more generous in that most of the programs pay for tuition upfront, instead of reimbursing costs employees pay out of pocket. That means there's little risk for employees to enroll. But as skeptics of the programs are quick to point out, the companies also restrict the types of programs employees can study, and they limit the colleges where workers can enroll. The programs also are known as "last-dollar" programs, meaning the company only covers any tuition that is left after grants and scholarships are used.
At Chipotle, employees can enroll in 75 different business or technology degree programs, including computer science, business administration, accounting, and data analytics. The restaurant chain will cover all mandatory tuition and fees. Online courses at the four colleges cost between roughly $900 and $1,500, meaning a full associate's degree would cost between $20,000 and $30,000 and a bachelor's degree would cost between $38,000 and $60,000.
The new education benefit was announced a few months after Chipotle launched another new benefit: a bonus program in which employees can earn up to a week's worth of extra pay each quarter.