Chipotle Hopes Its New Food Safety Focus Will Bring Back Customers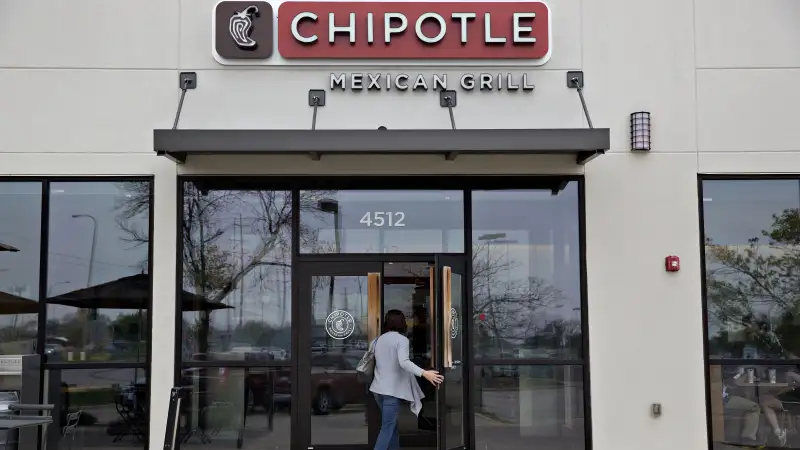 Bloomberg—Bloomberg/Getty Images
Chipotle's been a little under the weather for the past year or so, and it's hoping a new focus can turn things around. The beleaguered brand is making food safety its top priority, and it wants to make sure customers know it.
Since the first of a series of E. coli, salmonella and norovirus outbreaks swept Chipotle Mexican Grill restaurants across the country starting in the second half of 2015, the chain went from being millennials' favorite fast-food alternative to a lunchtime pariah. As diners avoided it in droves, Chipotle has tried just about everything to woo back customers, from offering free food to Tweeting awkward jokes about drugs and sex.
The new protocol, on the other hand, is no joke. As the New York Times reports, the chan has hired food-safety experts to implement practices regularly scheduled hand-washing, dousing vegetables with hot, antibacterial or acidic liquids to kill germs, checking (and re-checking) to make sure items have been sanitized, and a host of other precautions the brand hopes will let it put the string of outbreaks behind it.
Getting the word out to customers about the new initiative is the second step. The chain began a marketing campaign Wednesday hoping to draw leery customers to its website, where it outlines the new food-safety initiatives that have been put in place, the Wall Street Journal reports. Both the new food safety measures and the ad campaign focusing on them are unprecedented moves, but Chipotle is hoping they'll do the trick to keep winning customers back.