Chipotle's Free Burritos Could Cost It $60 Million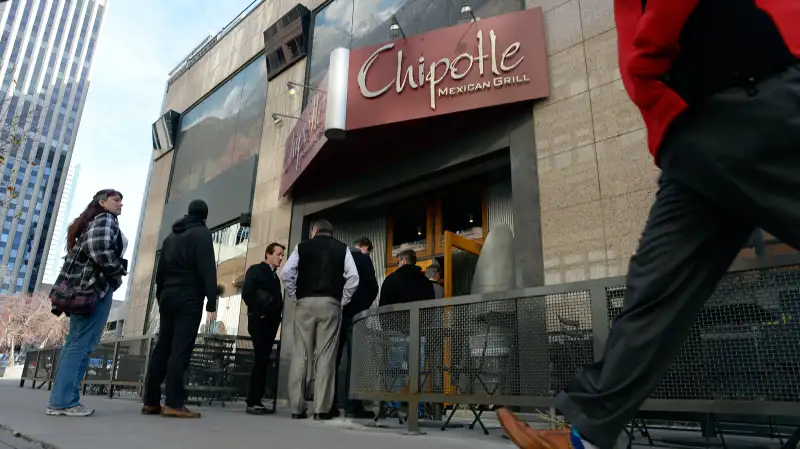 Andy Cross—Denver Post via Getty Images
After a spate of bad press caused by outbreaks of food-borne illness and store closures, Chipotle Mexican Grill is hoping that the way back into customers' hearts is through their stomachs.
On Wednesday, the chain said it will end up sending out a total 21 million direct-mail coupons for free food to woo back disaffected diners. (Between 6 million and 10 million of these are already hitting mailboxes, said the Associated Press.)
"Free burritos — turns out it works. It brings people into the restaurants," CFO Jack Hartung said at a conference on Wednesday where the company announced the plan, according to Business Insider, which pointed out that same-store sales at Chipotle have been absolutely tanking lately, dropping 36% in January and 26% last month.
Unlike for customers, there's no such thing as a free lunch for Chipotle: Bloomberg estimated these promotions could cost the company more than $60 million.
This isn't the first time Chipotle has thrown free food at the problem of customer defections. Last month, the company said 5.3 million people downloaded mobile coupons for a free burrito, and 2.5 million redeemed them. This new effort dwarfs that one, especially since Chipotle said it might add more mobile coupons, concentrating on areas where store traffic continues to lag, to these new direct-mail efforts, as well. Buy-one-get-one deals also could be offered later this year, the AP said.