Chipotle Pulls Pulled Pork from 600 of Its Restaurants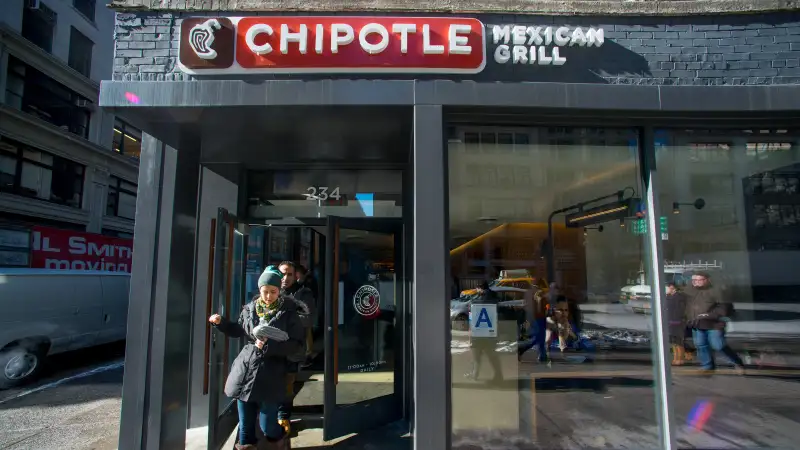 Craig Warga—Bloomberg/Getty Images
One reason Chipotle has been at the forefront of the red-hot fast-casual restaurant movement is the company's stances on sustainability and animal welfare. In the case of pork—used in its braised carnitas, one of the key ingredients in burritos, bowls, and salads—Chipotle insists on doing business only with "farmers whose pigs are raised outside or in deeply bedded pens, are never given antibiotics and are fed a vegetarian diet."
Yet as Reuters, the Associated Press, and others have reported, a routine audit recently revealed that one of Chipotle's large suppliers wasn't fully complying with the restaurant's guidelines concerning the treatment of pigs. Accordingly, Chipotle's supply of pork has diminished, and it has decided to stop selling carnitas at one-third of its restaurants (around 600 locations) until the shortage can be remedied in a way that doesn't force Chipotle to sacrifice its standards.
"We could fill that shortfall with conventionally raised pork, but the animal welfare standards fall well short of our requirements, and (we) simply aren't willing to make that compromise," Chipotle communications director Chris Arnold explained, according to Reuters.
It's unclear when carnitas will return as a menu option at affected Chipotle locations. So for the time being, many meat-loving Chipotle customers will have to limit themselves to chicken or barbacoa beef. They can suffer in solidarity with McDonald's customers in Japan and Venezuela, who recently had to endure a French fry shortage.