Cirque du Soleil Is the Latest Group to Cancel Shows in North Carolina Over Anti-Gay Law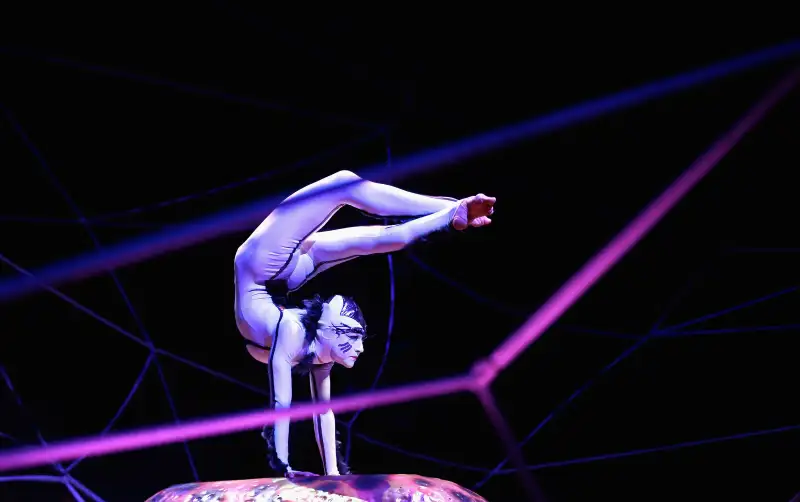 Cirque du Soleil shows in Greensboro, Charlotte and Raleigh have been cancelled in protest of North Carolina's new anti-LGBT law, known as HB2. The state law prohibits cities from allowing transgender people to use bathrooms consistent with their gender identity. The law also prohibits cities from creating new anti-discrimination protections based on sexual orientation or gender identity.
"Cirque du Soleil strongly believes in diversity and equality for every individual and is opposed to discrimination in any form," the the group said in a statement on its Facebook page. "The new HB2 legislation passed in North Carolina is an important regression to ensuring human rights for all."
Customers who bought Cirque du Soleil tickets will receive refunds.
Cirque du Soleil's announcement follows other protest cancellations by performance artists. Last week, Bruce Springsteen and the E Street Band cancelled a show in Greensboro, N.C. on April 10 to express opposition to HB2.
"Some things are more important than a rock show and this fight against prejudice and bigotry — which is happening as I write — is one of them," Springsteen said in a statement on his website. "It is the strongest means I have for raising my voice in opposition to those who continue to push us backwards instead of forwards."
On Wednesday, Ringo Starr followed suit, canceling his All Starr Tour Show in Cary, N.C. on June 18.
"I'm sorry to disappoint my fans in the area, but we need to take a stand against this hatred," Starr said in a statement on Facebook. "Spread peace and love."
Separately, Bryan Adams cancelled a show in Mississippi in protest of a new law there, called the "Protecting Freedom of Conscience from Government Discrimination Act," which allows businesses to deny wedding-related services to same-sex couples and allows religious organizations to fire and refuse services to gay people.