Voters Think These Presidential Candidates Would Be Best for the Economy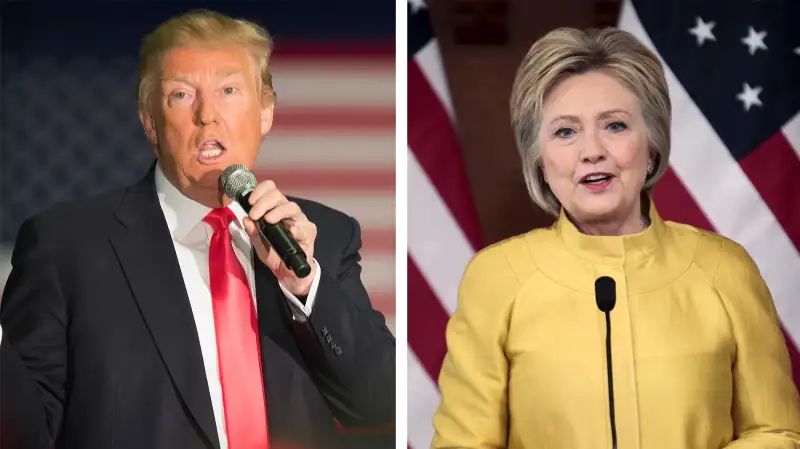 (left) Getty Images; (right) Reuters
A new poll out Monday indicates that economic issues are the dominant concern for voters heading into the 2016 presidential elections, and that when it comes to the economy, frontrunners Donald Trump and Hillary Clinton are fairly evenly matched.
The CNBC All-America survey of 802 Americans taken from March 21 to March 23 found that 25% of respondents cited "the economy and unemployment" as their top issue, followed by 19% who cited "foreign policy, world leadership and combating terrorism."
The poll also found that an even number of respondents—24%—said Clinton and Trump would be best for the overall U.S. economy.
"The poll tells us that the battlegrounds over which the election is going to be fought are largely economic but there's no clear advantage for either front-runner going into the election," said Jay Campbell, one of the pollsters who conducted the survey.
Read next: Where the Presidential Candidates Stand on Money Issues
The poll also found that though about three-fourths of Americans are angry or dissatisfied with Washington politics, the wealthiest Americans are more likely to be angry about the political system. Interestingly, the survey found that anger over the economy isn't necessarily tied to ones financial standing. More than half (55%) of respondents earning $100,000 or more are angry about the economy, the same percentage of those earning $30,000 or less who are angry about the economy.