Why Soda Drinkers Are Happily Paying More to Get Less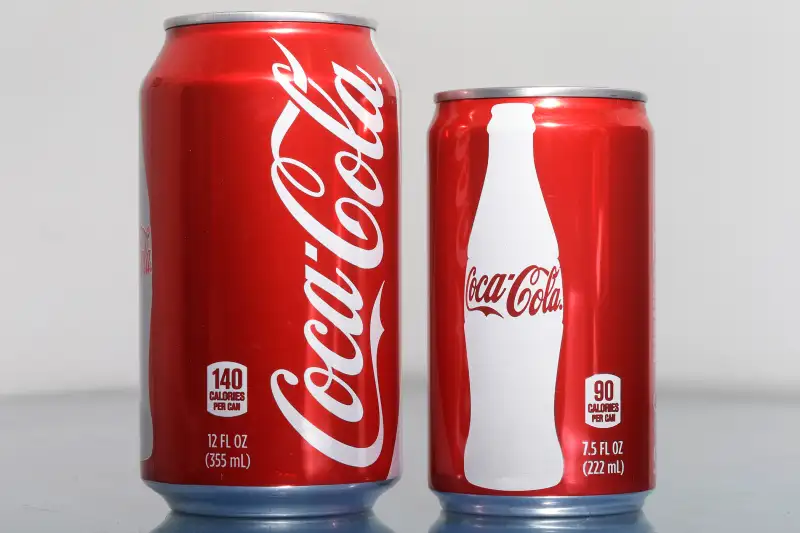 When do consumers readily agree to pay extra in order to receive less? In most cases, the answer would be "never."
That hasn't been the case lately with soda, however.
For years now, consumers have been buying less soda—diet soda in particular—as more have turned to energy drinks, flavored water, coffee, and other beverages instead. Yet one category of soda sales has defied the trend: The mini soda, typically available in a 7.5-ounce or 8-ounce can rather than the standard 12-ouncer, has risen dramatically in popularity while overall soda sales have gone, well, flat.
According to the Wall Street Journal, sales of Coca-Cola and PepsiCo's sodas in larger can and bottle sizes have fizzled at supermarkets, even though these products are discounted regularly in weekly circulars, and sell for significantly less on a unit-price basis compared with 7.5-ounce cans or bottles. At Walmart, for instance, a six-pack of Diet Coke in 8-ounce bottles might cost $4.58, or around 9.5¢ per fluid ounce, compared with $4.48 for a 12-pack of 12-ounce cans, which breaks down to 3.1¢ per fluid ounce. At the same time, a 2-liter bottle of Diet Coke might cost $1.50, or 2.2¢ per ounce.
Why are so many consumers willing to pay a premium for soda that comes in tiny cans and bottles? One reason is simply that the smaller products are "freaking adorable," as one fan of mini-sodas said to the Associated Press.
Perhaps more important, smaller sodas are easier for the average consumer to digest—from both a physical and mental standpoint. More than 60% of Americans said they try to avoid soda, according to a Gallup poll published last August. That's a higher rate than those trying to avoid sugar (50%), fat (47%), and salt (39%). The success of miniature sodas, then, stems from the fact that American consumers a "want to consume less but they still enjoy their favorite brands," Dr. Pepper CFO Marty Ellen told the Journal.
The smaller bottle or can is perceived as an automatic portion controller, protecting the drinker from overdoing the intake of sugary carbonated beverages. Essentially, the smaller soda offers all of the flavor of the bigger one, without the guilt and bloat. For many consumers, then, the smaller option is the better value, no matter what the unit price says.