Best Bank Accounts If You're Broke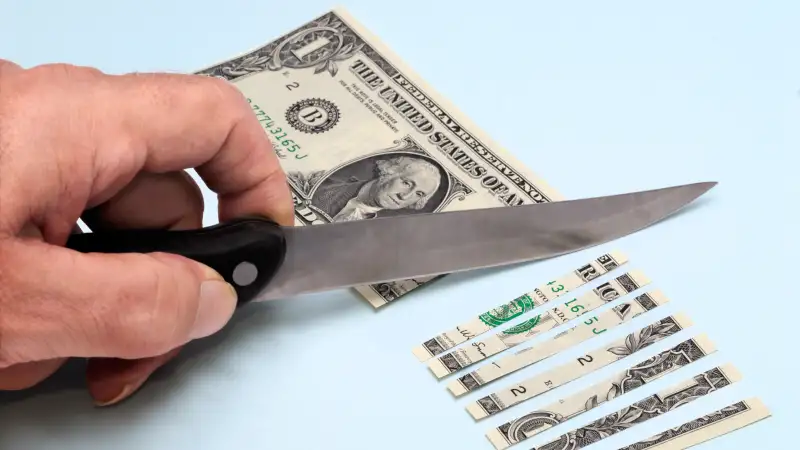 This post was updated on Oct. 27, 2015.
It's a tough time to be a bank customer if you've got very little cash stowed away.
Few banks offer the full package: Zero-dollar maintenance fees without a minimum balance, free out-of-network ATM usage, interest on your cash, and favorable overdraft policies that actually protect people with perpetually low balances. Among banks with these terms, there are almost none that have a brick-and-mortar presence, so if you want branch services, you're probably out of luck.
One big problem, if you're young and living paycheck to paycheck, is the potential for overdrawing your funds. Overdraft "protection" may sound like a feature that will make your money safer, but in fact it can often do the opposite: If you have overdraft coverage and make a debit card purchase or ATM withdrawal that would send your account balance below zero, your bank typically lets the charge go through—and then zaps you with a penalty. Those extra fees can pile up, costing you hundreds of dollars if you don't realize what's happened and keep using your card.
Even though the law requires banks to be clear with customers about their options, a 2014 Pew study found that more than half of people who have been charged don't even remember having opted in to overdraft protection -- and that most people who have experienced an overdraft would rather just have the transaction get rejected.
Yet there are plenty of other penalties that make life hard for cash-poor banking consumers: Out-of-network ATM fees, monthly maintenance fees, and overdraft fees are higher and more pervasive than they were just five years ago.
3 Good Choices
Here are three accounts from Money's annual banks survey that are good choices if you're short on funds.
Ally Interest Checking has no minimum balance, earns at least 0.1% interest, and reimburses out-of-network ATM fees up to $10 a month in the U.S.; you also have free access to roughly 40,000 Allpoint ATMs nationwide. Ally lets you make no-fee transfers from a linked savings or money market account to the checking account instead of triggering an overdraft, and if you try to buy something with a debit card or take money out at the ATM and don't have enough in your combined accounts, your transaction may not go through—but there are no surprise fees either way. Be safe and monitor the account: If your account dips below zero, any checks or scheduled payments will trigger an insufficient funds fee of $25.
The Schwab Bank High Yield Investor Checking account also has no minimum balance and no overdraft fees, though you will need to keep a linked brokerage account. (The brokerage account by itself has a $1,000 minimum, but when the accounts are opened together, there is no minimum.) You can use out-of-network ATMs anywhere in the world and get third-party fees reimbursed, plus you earn 0.06% interest. Just as with Ally, there's a $25 insufficient funds fee for checks and autopayments—but overdrafts will first draw from that brokerage account (for free) and then simply won't go through at the ATM or during a debit purchase if you've drawn down both accounts.
The Aspiration Summit account also has no minimum balance and reimburses out-of-network ATM fees worldwide; it earns 0.25% interest on smaller balances (1% over $2,500), and will prevent you from overdrafting at an ATM or when trying to buy something with your debit card. Again, you still need to monitor your balance, because you will be charged an overdraft fee of $33 if you write a physical check that bounces or let a scheduled payment go through without enough funds to cover it. But the bank's website says that if you accidentally bounce a check "on an occasional basis," your overdraft fee will be waived.
A couple of caveats: New customers cannot sign up for an account immediately. After submitting your email address, you'll be invited to sign up for the account within 7 to 14 days, says Aspiration CEO Andrei Cherny. And the account has a pay-what-you-want fee structure, so Aspiration will periodically ask you to donate up to $6 per month (you can choose to pay $0).
Here are Money's picks for the Best Stand-Alone Bank Accounts of 2015-2016:
Money's other Best Banks picks for 2015-2016: