The College Admission Process Is Already Rigged to Favor the Rich. Here's How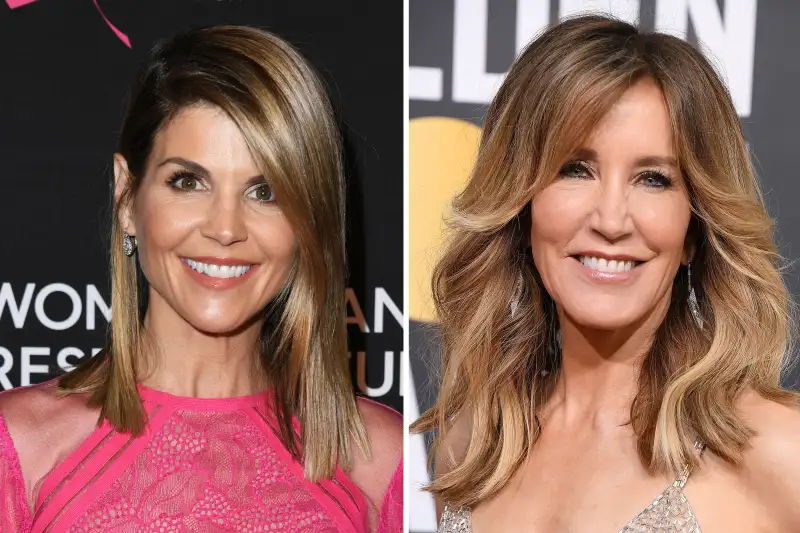 The college admissions process isn't fair.
If you didn't already believe this to be true, the college admissions scandal announced by FBI investigators this week — cloaked in allegations of bribery, cheating, and even photoshopping the faces of rich kids to make it seem like they're competitive athletes worthy of college entrance — should provide more than enough proof.
Some 50 individuals were charged in college admission schemes that stretched from 2011 to 2018, according to FBI indictment documents released on Tuesday. Those charged include college coaches who allegedly accepted bribes, standardized test proctors who allegedly falsified test results for students, and dozens of rich parents who allegedly paid a total of $25 million to a college consultancy service at the center of the conspiracy.
Among the rich parents engulfed in the scandal are the actresses Lori Loughlin and Felicity Huffman, who paid to give their children a boost in the college admissions process, according to FBI documents. Most of the students themselves, who were accepted in schools such as USC, Yale, Georgetown, and Stanford, appear to have been unaware of the underhanded schemes before this week's indictments.
The masses are understandably appalled at how blatantly these rich families could apparently bribe and cheat their way to seeing their children accepted at their top-choice colleges. But perhaps an even harder truth to accept is that the larger system of college admissions is heavily tilted to advantage the rich — without any overt bribery or cheating whatsoever. Here's how.
Tutors, Consultants, and Private Schools
At 38 of the country's most prestigious colleges, more students come from the top 1% of the income scale than from the entire bottom 60%, according to a New York Times analysis. A big reason for the disproportion is that wealthier parents can afford the kinds of expenses that put their children in the best positions possible for getting into highly selective colleges. These expenses might start with an elite private preschool (some charge $20,000 and up per year), followed by more private schooling at institutions that charge higher tuition than most colleges.
If a wealthy child is struggling in school, or is trying to get ahead of the pack in math or SAT prep, it's easy enough for a family of means to afford private tutors. While most tutors charge $30 to $40 an hour, some specialists command upwards of $100 an hour, or even $400 per hour.
Test-prep courses themselves can range anywhere from $500 to $3,000. (Though there are now free and low-price alternatives offered by the College Board and ACT.) Research shows that expensive test prep classes generally only result in small score bumps, but wealthier families can afford to hire tutors specifically for SAT or ACT prep, and they can also afford the cost of retaking standardized tests as many times as necessary to get a desired score.
Nationwide, there is a humming industry of college prep consultants who coach kids on how to write better admissions essays, solicit teacher recommendations, participate in activities that look good in applications, and nail college admissions interviews. William Rick Singer, the California man at the heart of the $25 million college admissions bribery and fraud scandal, marketed himself as a college admissions consultant, running a business called The Edge College and Career Network (nicknamed "The Key").
College admissions consultants often charge over $200 an hour, and some bill clients at rates upwards of $1,000 an hour. Other college coaches charge a flat fee for their services — sometimes it's in the tens of thousands — and there are even summertime college application bootcamps that cost $16,000 or more.
Obviously, the additional help available to rich families willing to pay big bucks gives some kids a leg up in the admissions process. And these kinds of expenses are simply out of the question for the typical middle-class student.
Legacy Status
The alumni of elite private universities tend to be well off, and the children of these alumni have long held an advantage gaining admission to these institutions over similarly qualified applicants.
In a 2018 Inside Higher Ed survey, 42% of admissions directors at private colleges (and 6% of admissions officials at state schools) said that legacy status is an admission factor at their institutions.
How much easier is it to get into college if you're a legacy? The answer's not clear. Michele Hernandez, a former admissions counselor at Dartmouth College who now runs a college consulting business, wrote in a 2015 New York Times article that legacy status can boost an applicant's admissions odds by two to four times the normal acceptance rate.
More Resources, More Awareness
Students from wealthier families are more likely to attend better-resourced high schools, with guidance counselors who are familiar with the college admissions process and full of strategies to help students get into their top-choice schools. Schools in richer parts of the country also simply spend more money per student, and that tends to correlate to higher-paid, better-qualified teachers and lower teacher-to-student ratios.
Richer families may also have the time and ability to pay for visiting multiple college campuses during the application process. They probably are also more likely to take advantage of "demonstrated interest" —the practice of showing a college you're interested in enrolling there.
Colleges think it's important for applicants to demonstrate they are interested in attending, by way of visiting the campus (perhaps more than once), among other things. According to one recent survey, 37% of colleges said that an applicant's demonstrated interest was of "considerable importance" or "moderate importance" in determining admissions.
Early Decision
More than 50% of selective colleges have an early decision admissions process, in which high school students apply in the early fall of their senior year with the hopes of being accepted for entrance the following fall.
Most colleges grant entrance to a higher percentage of early decision applications, because the students are essentially locked into attending. In the admissions process, applying for early decision translates to scoring 100 points higher on the SAT, according to one study.
Any high school senior can apply for early decision, but the prospect is more comfortable for rich families to handle. For one thing, wealthy students from well-funded schools tend to be more familiar with college admissions in general, so they are prepared to apply for early decision by October of their senior year of high school.
More importantly, early decision benefits the rich because it is a binding process, meaning that accepted students agree to enroll before finding out exactly how much attending the college will cost. Therefore, if you are a student who needs to find out about financial aid and wants to consider multiple college offers before deciding on the best value for your education, early decision isn't really an option.
The 'Back Door': Donations
While bribing college coaches and standardized test proctors to help a student get admitted into college is illegal, a more overt but fully legal form of college payoff has been used for decades to ensure an applicant gets in to a top school: The ultra-rich simply make a huge donation to a college in order for an applicant to be admitted, in a more-or-less quid pro quo tradeoff.
The indictment documents for the FBI's investigation made public this week acknowledge the power of college donations. William Rick Singer, in a wiretapped phone call, told one parent that a sizable donation to a college is the "back door" strategy for rich families to get their children admitted to a school of choice. But Singer said a donation big enough to guarantee a student's admittance would cost ten times as much as the "side door" entrance — bribery and fraud — that Singer was allegedly proposing to families.
The most famous alleged instance of a multi-million-dollar college donation resulting in a questionable student getting into an elite college is probably Jared Kushner's acceptance to Harvard University, which journalist Daniel Golden covered in his 2006 book, The Price of Admission. Golden explains that Charles Kushner, the real estate mogul and father of Jared, now the husband to Ivanka Trump and White House adviser to President Donald Trump, agreed to donate $2.5 million to the university shortly before Jared Kushner applied to college.
A college's development office, which seeks and accepts donations, has the authority to push for certain applicants to be admitted. Jared Kushner, described as a "less than stellar student" according to sources at his high school interviewed by Golden, was indeed accepted by Harvard and graduated in 2003. The Kushner family has always denied the donation was related to getting Jared a spot at Harvard.
There are other, more recent examples, of donors getting special consideration for their relatives' college applications. Emails released during the 2018 trial into Harvard University's use of race in admissions decisions outline conversations between admissions officials and development officers about students who were of interest to donors. Students placed on these special "dean's lists" over the past five years of admissions were accepted at a rate of 42%–nearly nine times the current rate of the general application pool.
And a 2015 investigation into admissions practices at the University of Texas found that then-President Bill Powers would occasionally influence admissions decisions in favor of students who were connected to wealthy donors, as well as prominent alumni and politicians. Investigators said that the situation, in which rich and connected applicants who otherwise wouldn't be admitted were accepted to the university, amounted to "affirmative action for the advantaged."
Powers responded to the investigation by saying that "some similar process exists at virtually every selective university in America, and it does so because it serves the best interests of the institutions."