It Would Take an Additional $34 Billion a Year to Make College Affordable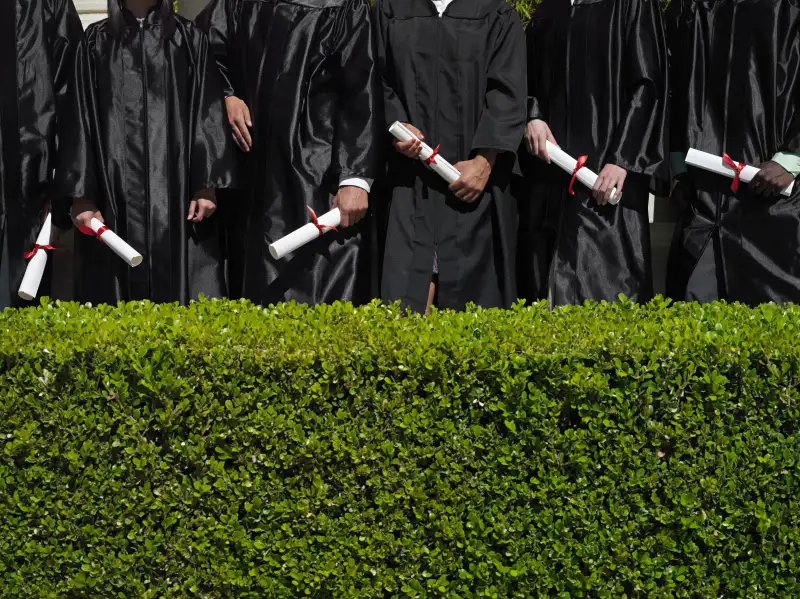 Bounce—Getty Images/Cultura RF
Making college affordable for everyone would cost a ton.
A new report from the State Higher Education Executive Officers Association (SHEEO), a group comprised of heads of statewide governing boards, proposes state and federal support should increase by $34 billion per year to make college financially accessible for all.
SHEEO's new model for accessing and promoting college affordability is aimed at lessening the impact of student loan repayments through state partnerships with the federal government (the federal government would match any additional state funding).
The report was funded by the Lumina Foundation, which aims to increase the number of Americans with post-secondary education.
In this case, SHEEO defines "affordable" as when graduates, who were traditional full-time, part-time or adult students, use at most 10% of their discretionary income to pay off student loans.
The new funds would be used for need-based financial aid for students from low-income backgrounds and would take states and the federal government four years to build up to the $34 billion price tag. The costs would be split evenly between the states and the federal government.
"While the cost may seem high, we argue that true college affordability is necessary to make sure that we don't price out entire portions of our population, whose success is critical for our nation's prosperity," said Sophia Laderman, a contributor to the report, in a press release.
This model is different from tuition-free or debt-free plans proposed before, most notably by Senator Bernie Sanders and 2016 Democratic presidential nominee Hillary Clinton last year on the campaign trail.
Some states have proposed free college tuition policies. New York recently enacted a free college tuition plan at four-year, state public universities for residents whose families make up to $125,000 a year. But that new policy isn't as generous as it sounds — it doesn't cover other student fees like room and board.
Tennessee also made college tuition-free for adults who don't already have a degree. That plan only applies to the state's network of 13 community colleges.
Such a proposal would depend on President Donald Trump's administration revamping the 2018 budget proposal, where $9 billion in cuts to the Department of Education was proposed. The budget has not yet been approved by Congress.