College Dropouts, Here's Your Chance to Earn a Cheap Harvard Degree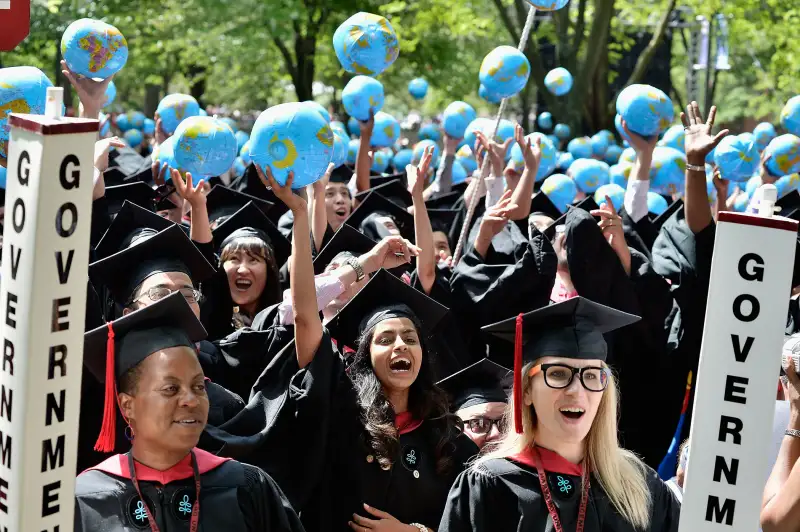 Paul Marotta—Getty Images
You don't need an undergraduate degree to get a master's degree from one of the best schools in the country.
Harvard Extension School announced it will start accepting applications for a new combined undergraduate and graduate program. Working professionals can apply for an accelerated program that gets them both a bachelor's and master's degree in just four years, according to the Harvard Gazette. Even better? The total price for both degrees is less than the cost of a single year of Harvard undergrad.
The program is specifically targeted at professionals without a degree, so-called "potential completers" who reached the two-year mark in undergrad but never finished their degrees and have several years of work experience under their belts.
"Many of these students have likely worked their way up to jobs that require a bachelor's degree," Suzanne Spreadbury, the school's associate dean for academic programs, told The Harvard Gazette. "In order to remain competitive, they need to move forward in their careers with both the bachelor's and master's degree."
Successful students will receive a bachelor's of liberal arts in global studies and a master's of liberal arts in management, as well as a professional graduate certificate in a specialized topic.
The four-year program includes 18 online courses, taken during the fall and spring, and six on-campus courses, taken during the summer, to allow students maximum flexibility. Tuition for the undergraduate courses is $1,350 each, while the graduate courses run $2,400, for a total of approximately $45,000. Tuition for a single year of Harvard undergrad is approximately $57,200 for the 2015-16 school year.
The first cycle starts in June 2016.
This article was updated.
Read Next: Why Harvard Is One of the Best Colleges in the U.S.