Colton Underwood Is the New 'Bachelor.' Here's How Much Money He's Made as an NFL Player and Reality TV Star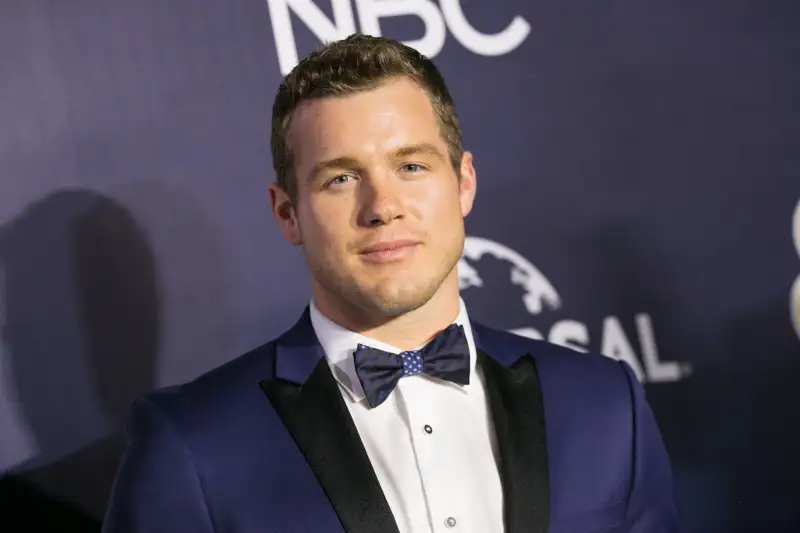 And the rose goes to... Colton Underwood.
ABC announced Tuesday morning that the football player-turned-philanthropist is the latest star of The Bachelor, the reality show where dozens of women fight, cry and compete for the heart of one man. Season 23 is set to premiere in January with Underwood, 26, as the titular bachelor. Drama lies ahead.
Underwood is no stranger to the Bachelor world — this year, he made it to the final four on The Bachelorette and spent several weeks on Bachelor in Paradise. But as an ex-NFL player, he's also not unaccustomed to the glitz and glamour that will accompany his new role.
Here's what we know about Underwood's money.
His NFL Cash
After playing college football for Illinois State University, Underwood joined the San Diego Chargers, the Philadelphia Eagles and the Oakland Raiders, according to Bleacher Report. He was on their practice squads, meaning he was not part of the main teams and hasn't played a regular NFL game.
Over the Cap says Underwood's most recent contract — with the Raiders in 2016 — was worth $450,000 — but only made $33,000 that year. Players typically earn a minimum of $6,900 per week on a practice squad. Over the Cap also reports that he was paid $88,200 in 2014 for his time on the Chargers.
"How lucky are we? We're playing a sport and we're getting paid to play a sport that we love," 247 Sports reported he said in 2016. "[Afterwards] you come back to reality and you have to make sure that you have everything aligned."
His Charity Is Pretty Successful
In 2015, the new Bachelor started the Colton Underwood Legacy Foundation, a nonprofit that raises money for people with cystic fibrosis. Underwood's cousin Harper has the genetic disease, so he's made it his goal to financially support research efforts and cover equipment costs for patients. According to the foundation's website, it's given away nearly $100,000 over the past three years.
The charity's most recent tax filings show that it received $28,226 in gifts, grants and contributions in 2016, along with $49,454 in program service revenue (money it got from charging for its services).
The foundation's expenses totaled $42,211, the bulk of which were linked to a football camp and gala dinner. Its net assets totaled $35,791.
Underwood, who is listed on the Form 990 as president of the nonprofit, did not take a salary. He works about 20 hours a week and is currently in the middle of the Legacy Project, in which he's traveling to all 50 states to deliver roughly $16,000 AffloVests to cystic fibrosis patients.
He's Already Earned Money from The Bachelor
According to blogger Reality Steve, contestants on The Bachelor and The Bachelorette don't get paid, which means Underwood likely wasn't compensated for his stint on Becca Kufrin's season.
But that changed after he teared up while talking about his virginity on the Bachelorette aftershow "The Men Tell All." His confession about how he struggles to deal with people's "cheap shots" at his masculinity struck a chord with fans. When the episode aired, women began requesting money from him on Venmo for causing them "emotional damages." Once Underwood tweeted that he couldn't pay them all, people started sending him cash — more than $1,200 in all.
He vowed to give the donations to a dog rescue shelter.
Underwood also appeared on Bachelor in Paradise, during which cast members do get a stipend — as much as $15,000, as Reality Steve reported. As "Bachelor," he could earn up to $100,000. And that sum is all but certain to increase once the lucrative brand deals for Instagram #ads start rolling in.